The following is part three in our series featuring 2020 spring sports senior athletes. This week five more track and field senior athletes are spotlighted.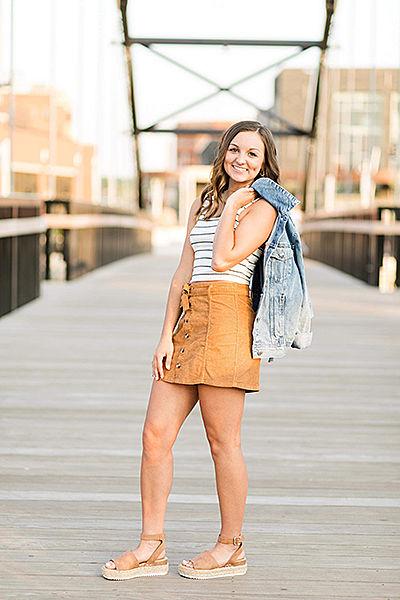 Senior Abby Zeman enjoyed an amazing sports career during her time at Bloomer. She played a starring role on the varsity volleyball, basketball, and cross country teams.
Zeman was a force on the volleyball and basketball court. She excelled at cross country running last fall and was looking forward to trying out the sprints and hurdles. This would have been her first season for track and field.
After only a few days of practice, she was already improving at the hurdles, to which she said, "They were kinda fun, I'll have to admit!"
Abby is headed to the UW–Lacrosse this fall with a major in Exercise & Sport Science (Pre-OT). With her positive attitude, she said her favorite quote is, "See good in all things!" We wish her luck in all she does.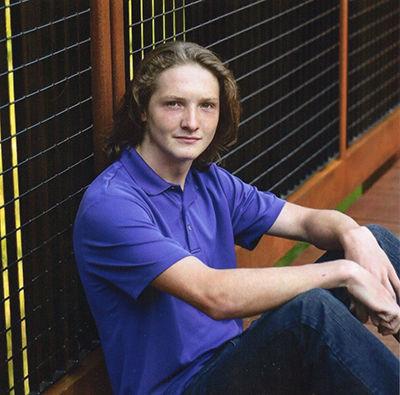 If you ever saw Robert Mullenburg running down a basketball court or the track, you had reason to push yourself harder. Robert is a very tall, athletic and motivated athlete. He enjoyed running middle distance relays, the 800m and 1600m and high jump. This year he was also adding in the discus throw to go with his incredible arm span.
Robert always had fun and interesting facts to teach you and share about his life. Mullenburg could always be counted on to help out during meets with whatever was needed. Throughout his career, he battled a few injuries, but always strived to overcome them and push forward.
This fall, Robert is headed to tech school to pursue his CDL license. His favorite quote is, "No matter what, never give up!" We will miss your stories, good luck in the future!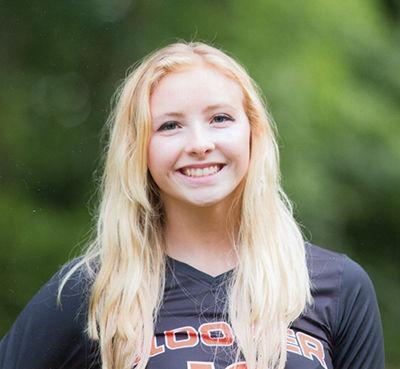 Emma Krejci, a four-year outstanding volleyball athlete, decided that this year she would give the track a try. Her height and jumping ability would have made her a strong contender in the high jump and triple jump. As coaches, we also looked to her as filling some of the gaps in various relay teams. She also showed potential for the 400 meters and had an interest in shot and discus.
Emma's volleyball skills and leadership helped her team excel as one of the top four teams participating at the state volleyball tournaments. She was a team captain. She is also a Heart O'North First Team All-Conference player.
Emma's personality inspires you to smile. Even her long bouncy stride indicates happiness as she spreads her enthusiasm. Emma is a good example of the Blackhawk Way.
Emma will be attending UW–Stout this fall majoring in Family and Consumer Science. She will also be continuing her volleyball career as part of the STOUT Blue Devils volleyball team.
Emma's quote that represents her is "You have to be courageous and remember that the people who inspire us the most are the ones who said, 'Why not me,'" Jillian Michaels, fitness trainer.
Congratulations Emma as a 2020 Senior and outstanding athlete for Bloomer High School.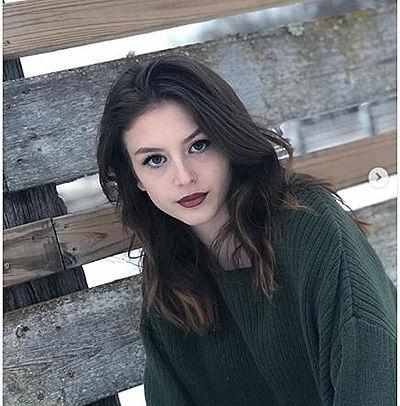 Leslie Tranby is a first-year track participant. Leslie had hopes of training for and participating in the high jump. Her flexibility and light spring in her step showed great potential for the event. Her long strides and endurance also had her considering events of 400 meters and 800-meter races.
Leslie is very active in the art department and has a wonderful talent for creating images of beauty on paper and canvas. Her creations are often displayed on the walls at Bloomer high school. A quote that seems to fit Leslie is by Thomas Merton. "Art enables us to find ourselves and lose ourselves at the same time."
Leslie is considering a future in studying fine arts and art education.
Congratulations Leslie as a 2020 Senior!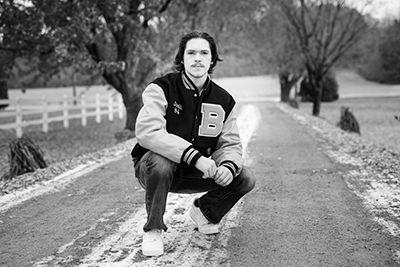 Josh Zettlemeier came out for track his freshman year and made a great deal of improvement throughout the season. He was a very talented, quick learner who was willing to try any event. Unfortunately, he decided not to come out for track his sophomore and junior year. This year he decided to come out for track again. With his strength and athleticism, I could see him doing anything from sprinting, long jump, or even throwing the shot or discus.
Even though we only were able to get through one week of practice, Josh was in the lead pack of boys during the workouts. He was gearing up for a very successful season.
Josh was also a standout in football where he played defensive end and tight end. Josh has also been involved in powerlifting on the Iron Hawks team as well as a member of the Bloomer FFA.
A quote that would exemplify Josh's work ethic would be, "Work hard in silence, let your success be your noise." Good Luck in the future Josh.