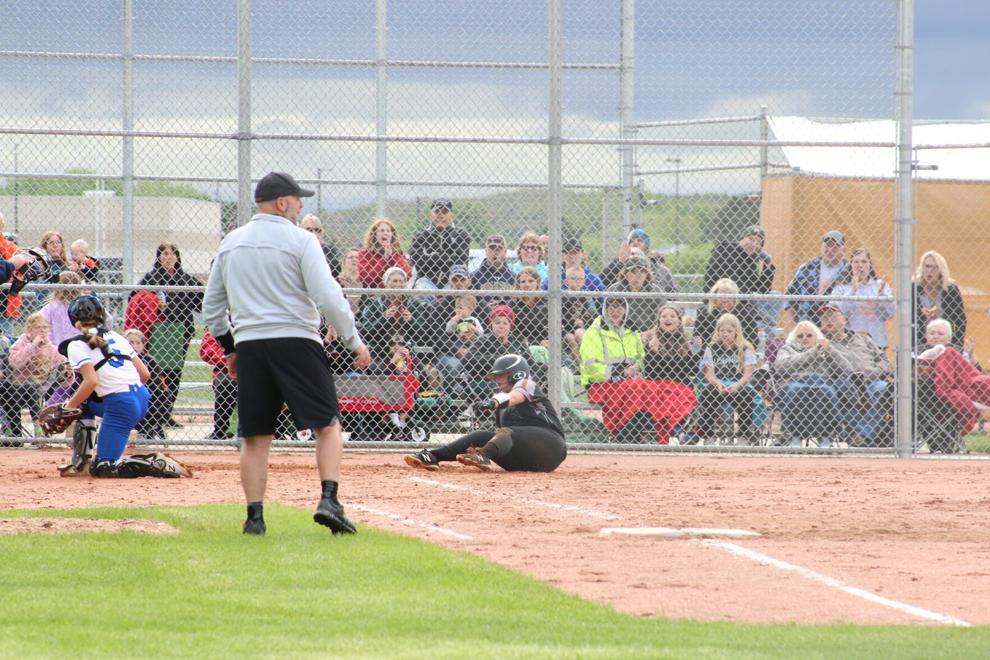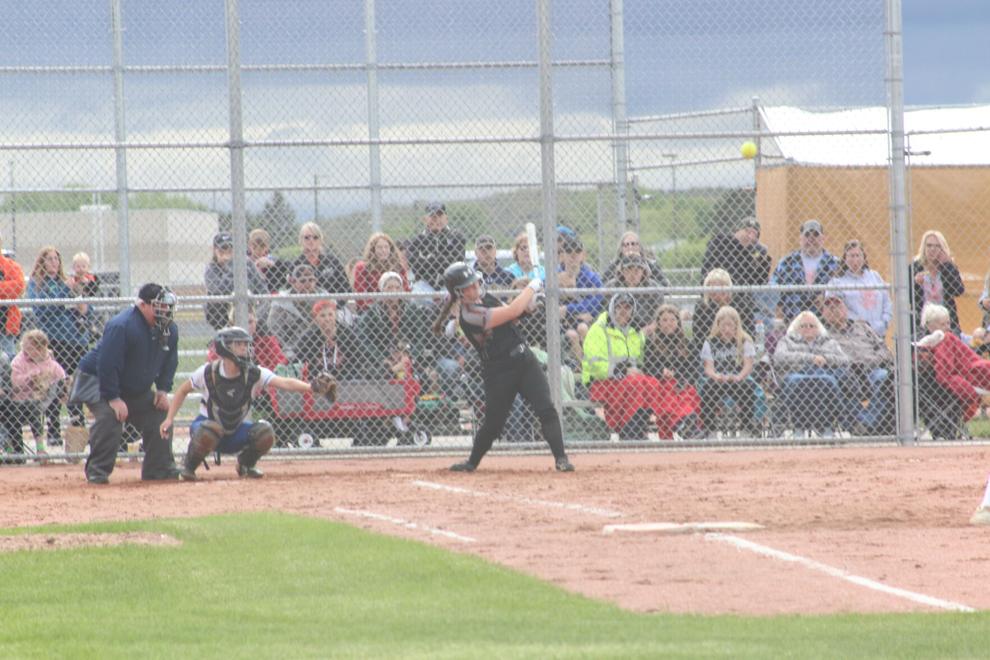 The Bloomer Blackhawks (22-2) softball team won two WIAA D3 Regional games last week to become 2022 Regional Champions. The Blackhawks were also regional champions in 2019 and 2021, there was no 2020 softball season due to COVID-19.
The #1 Blackhawks softball team beat #9 Frederic/Luck 15-0 on Tuesday, May 24 in Bloomer. Then on Thursday, May 26, Bloomer beat #4 St. Croix Falls 1-0. During Thursday's game, senior Calley Olson pitched her 300th strike out of the 2022 season. It is believed that she is the only Bloomer pitcher to reach this mark. According to wissports.net Olson leads the state in strike outs this season.
The Blackhawks take on the #2 ranked Northwestern Tigers in Bloomer on Tuesday, May 31.
WIAA D3 Regional Game Tuesday, May 24
The Bloomer Blackhawks beat Frederic/Luck in three innings on Tuesday.
The Blackhawks got the scoring  going right away in the first inning when Olson doubled on the second pitch of the at bat and scored junior Tori Jenneman from first base. With Olson at second, junior Delaney Zwiefelhofer singled on a fly ball to center field and Olson scored to make it 2–0 in Bloomer's favor, where it stayed when the inning ended.
Neither team scored in the second inning but in the bottom of the third Bloomer got things going. Olson singled and Delaney Zwiefelhofer and junior Mckenna Hilger both walked to load the bases. Next up junior Laikyn Maidment hit a grand slam home run line drive to center field to make it 6-0 Bloomer. Bloomer scored four more runs before the first out and another three after the second out before the game ended with Bloomer wining 15–0.
Bloomer 15, Frederic/Luck 0
Frederic/Luck  000- 0  1  3
Bloomer        2013 -15 12 0
WP: Calley Olson (3IP, 1H, 0R, 0ER, 0BB, 9K).
Batting: Karley Rada 1x2 (Run, BB), Tori Jenneman 2x3 (Run, 2 RBIs), Calley Olson 2x3 (2 Runs, RBI), Delaney Zwiefelhofer 1x2 (Run, RBI, BB, K), Mckenna Hilger 1x2 (2 Runs, RBI, BB), Laikyn Maidment 2x2 (2 Runs, 6 RBIs),Tyra Zwiefelhofer 1x2 (Run, K), Abrina Hillman 0x1 (Run), Ryanna Keller 1x2 (2 Runs, BB), Isabel Rubenzer 1x3 (Run, RBI).
    2B: M Hilger, C Olson, HR: L Maidment 2, TB: R Keller, M Hilger 2, C Olson 3, T Zwiefelhofer, K Rada, T Jenneman 2, L Maidment 8, D Zwiefelhofer, I Rubenzer, SB: R Keller, M Hilger, T Zwiefelhofer 2, K Rada, LOB: 3.
WIAA D3 Regional Game Thursday, May 26
Olson threw a shutout to lead the Bloomer Blackhawks past the St. Croix Falls Saints 1-0 on Thursday.
The pitching was strong on both sides. Olson struck out 15, while Connors sat down 12.
Olson took the win for Bloomer. She lasted seven innings, allowing two hits and zero runs while striking out 15 and walking one.  
Delaney Zwiefelhofer led the Blackhawks with two hits in three at bats. Bloomer didn't commit a single error in the field. Jenneman had 15 chances in the field, the most on the team.
Bloomer 1, St. Croix Falls 0
St. Croix Falls        000    0000 - 0  2  1
Bloomer        000    1000 - 1  4  0
WP: Calley Olson (7IP, 2H, 0R, 0ER, 1BB, 15K).
Batting: Karley Rada 0x3 (2K), Tori Jenneman 0x3 (2K), Calley Olson 0x3, Delaney Zwiefelhofer 2x3 (Run, K), Mckenna Hilger 0x3 (3K), Laikyn Maidment 1x2 (RBI),Tyra Zwiefelhofer 1x2, Ryanna Keller 0x2 (2K), Kelsey Kettner 0x2 (2K).
    2B: D Zwiefelhofer, T Zwiefelhofer, TB: D Zwiefelhofer 3, T Zwiefelhofer 2, L Maidment, SB: C Olson, LOB: 4.
Powered by Narrative Science and GameChanger Media contributed to this article. Copyright 2022. All rights reserved.