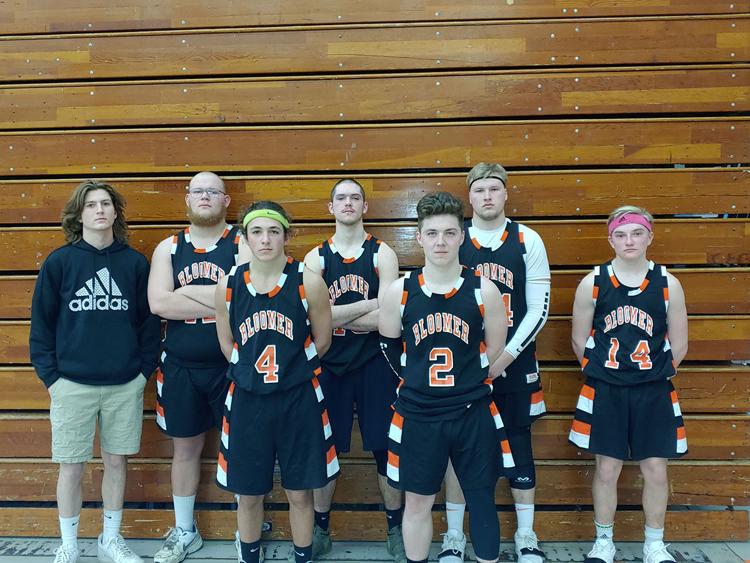 Bloomer FFA competed in the annual Marshfield FFA Basketball Tournament on Feb. 29. This is the third year Bloomer FFA has attended the event. This year two teams competed from Bloomer with six other schools attending. Bloomer placed third and sixth in the tournament.
Above is the third place team of, left to right, Trent Tozer, Truman Meinen, Vaughn Zweifelhofer, Josh Zettelmeier, Dave Tallman, Winston Conrad, Alex Durch.
Below is the sixth place team of, first row, left to right, Matt Holstad, Isaac Welle, David Conrad, Kayden Walta, Sebastiano Brunetti; second row, left to right, Gunnar Grambo, Elijah Jurden, Dylan Dewitz, Kaleb Clements.