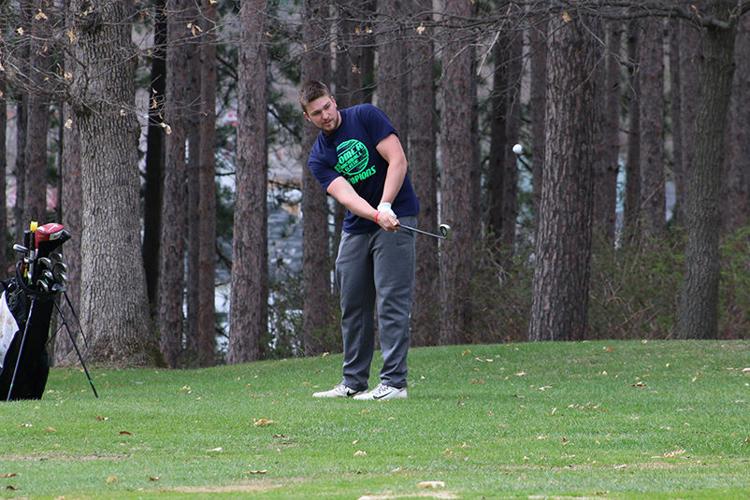 On Wednesday, April 24 a makeup match versus Chetek-Weyerhaeuser, Barron, and Bloomer was played at Barron. Barron finished with a score of 212, Bloomer 222, and C-W 239. Johnny Bleskaceck was medalist with a 37, other Bloomer scores, Logan Nelson 56, Alex Durch 62, Bryce Zwiefelhofer 67, and Kaleb Clements 68.
On Thursday, April 25, Bloomer traveled to Hayward to take on Hayward and Spooner. Hayward won the match shooting a team score of 180, Spooner 182, and Bloomer 204. Bloomer scores: Johnny Bleskacek 44, Bradley Sarauer 44, Cole Boettcher 55, Logan Nelson 61, and Zane Baier 70. J.V. scores: Parker Readinger 65, Kaleb Clements 66, Bryce Zwiefelhofer 67, and Dylan Dewitz 74.
On Monday, April 29 Hayward and Spooner came to Bloomer, Hayward shot a 159, Spooner 163, and Bloomer played a better 172. Jack Hansen and Johnny Bleskacek tied for medalist shooting 36 each. Other Bloomer scores: Bradley Sarauer a fine round of 37, Cole Boetcher 48, Fritzy Ullom 51, and Logan Nelson 59. J.V. scores: Alex Durch 49, Parker Readinger 54, Zane Baier 58, Dylan Dewitz 62, Bryce Zwiefelhofer 63, and Kaleb Clements 65.
Tuesday, April 30, on a wet cold 38 degree day, Bloomer traveled to Ladysmith to take on the Lumberjacks and the Northwestern Tigers. Northwestern won the triangular shooting a team score of 159, Ladysmith 203, and Bloomer 208. Johnny Bleskacek led Bloomer shooting a 40, Bradley Sarauer 45, Alex Durch 58, Logan Nelson 65, and Zane Baier 69. J.V. scores: Bryce Zwiefelhofer 61, Kaleb Klements 68, Dylan Dewitz 68, Kong Sakul 70, and Parker Readinger 75.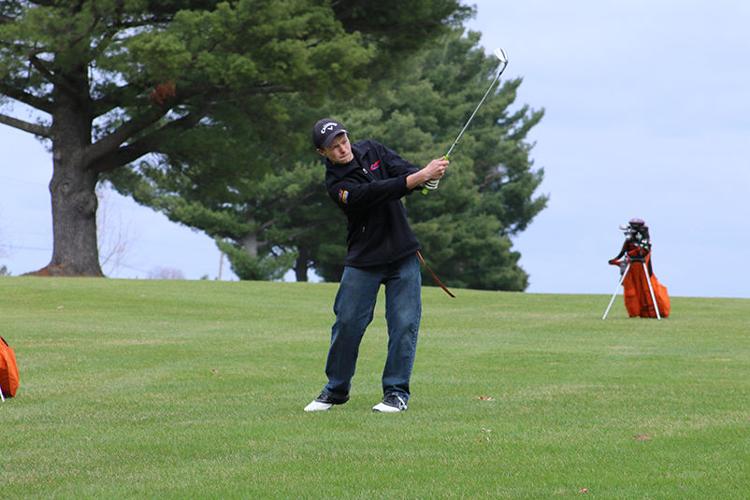 Bloomer Gets A Much Needed Win In Bloomer
On Thursday, May 2 Bloomer had a dual match with Cumberland. Bloomer's Varsity and J.V. shot some of their best scores of the year, Bloomer shot 172 as a team and Cumberland scored 193. Varsity was led by Johnny Bleskacek and Bradley Sarauer both shooting 37. Alex Durch was next with 46. Fritzy Ullom and Cole Boettcher shot 52 and 53 respectively. The J.V.'s were led by Zane Baier and Bryce Zwiefelhofer both shooting 50. Dylan Dewitz 53, Parker Readinger 54, Logan Nelson 57, Kong Sakul 59 and Kaleb Clements 61 were the J.V. other scores. Team score Bloomer J.V. 207, Cumberland 282.