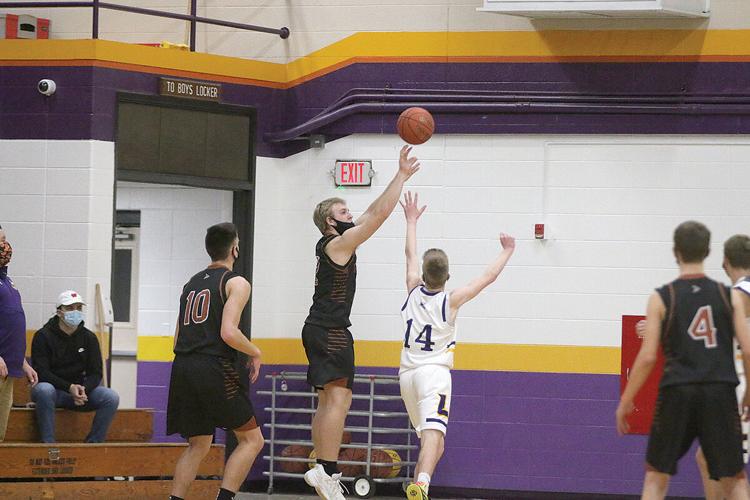 The Bloomer Blackhawks boys basketball team finally played their first game of the COVID-19 altered 2020-21 season on Saturday, Jan. 9 in Ladysmith. While the boys came up short at the final buzzer, 54–61, their shooting percentage improved in the second half. Their overall field goal percentage increased from 34 percent in the first half to 39 percent in the second half and their 3-point percentage increased from 28 percent to 35 percent. They also shot 83 percent from the free throw line in the second half as opposed to 66 percent in the first half.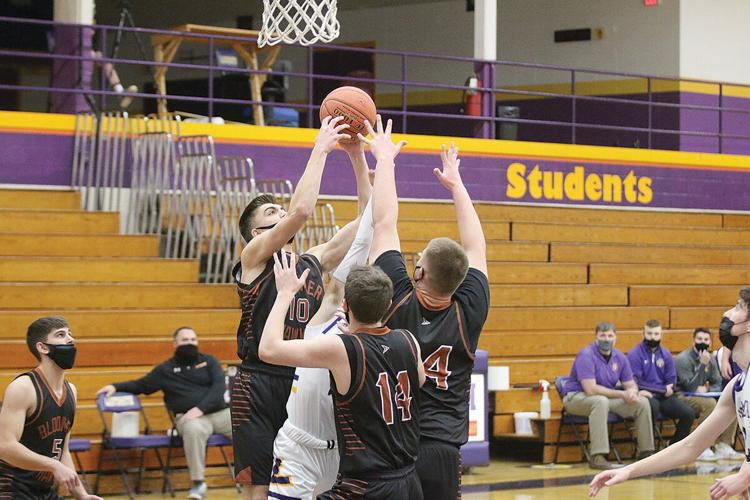 Junior Connor Crane was the leading scorer for Bloomer with 17 points including three 3-pointers. Senior Dalton Cook scored 12 points with five of them coming at the free throw line on six attempts. Freshman Domanyck Schwarzenberger had eight points, juniors Marcus Harelstad and Cael Iverson each had six points and senior Gaven Meinen had five points to round out Bloomer's scoring.
Bloomer played Ladysmith at home on Tuesday, Jan. 12, and play Chetek-Weyerhaeuser at home on Thursday, Jan. 14. They're on the road Friday, Jan 15 in St. Croix Falls and in Barron on Monday, Jan. 18.
Brady Ingersoll 18, Mitchell Lehman 13, Eli Rogers 13, Brandon Walters 11, Aiden Hoyt 5, Jack West 1. (FGM-FGA, FTM-FTA TP) 20-40, 13-21, 61.
Connor Crane 17, Dalton Cook 12, Domanyck Schwarzenberger 8, Cael Iverson 6, Marcus Harelstad 6, Gavin Meinen 5. (FGM-FGA, FTM-FTA TP) 18-49, 9-12, 54.
3-point goals: Bloomer 9-28 (Connor Crane 3, Marcus Harelstad 2, Domanyck Schwarzenberger 2, Dalton Cook 1, Gavin Meinen 1.) Ladysmith 8-18 (Brady Ingersoll 3, Eli Rogers 3, Brandon Walter 1, Michell Lehman 1.) Turnovers: Bloomer 19, Ladysmith 15. Rebounds: Bloomer 30 (13/17), Ladysmith 20 (5/15). Steals: Bloomer 7, Ladysmith 5. Assists: Bloomer 14, Ladysmith 13.