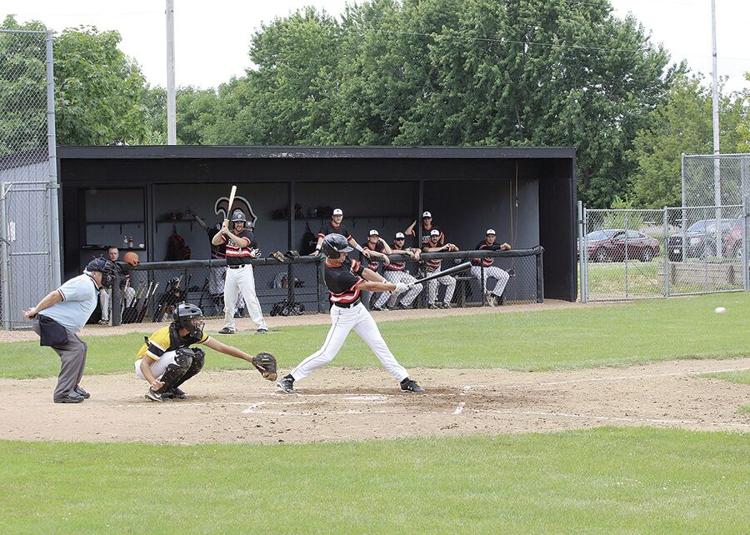 Bloomer's Fightin' Woodticks defeated the Jim Falls Sturgeons 5-4 on Sunday, July 12, in their first game of the 2020 season on a beautiful Sunday afternoon at Stuckert Field in Bloomer.
The game was tied at four with the Fightin' Woodticks batting in the bottom of the twelfth inning when Matt Schley singled on a 1-0 count, scoring one run.
In the first inning, the Sturgeons got their offense started when Hable doubled on a 1-0 count, scoring one run.
Brett Stuckert got the start for the Woodticks. He went seven innings, allowing three runs on 11 hits, striking out four and walking one.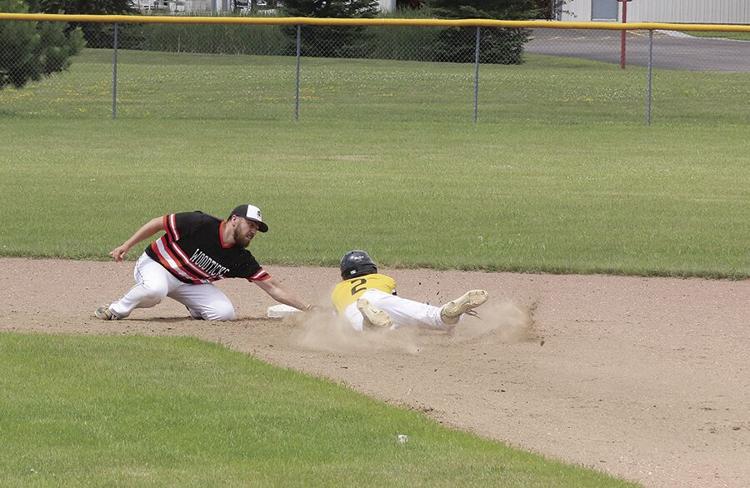 Krumbauer was on the pitcher's mound for Jim Falls. He allowed seven hits and five runs over 11 and two-thirds innings, striking out 13.
Schley led Bloomer Fightin' Woodticks with two hits in six at bats.
The Sturgeons racked up 18 hits on the day. Toman, Krammy, Smith, #Jimmy, Elliot, and Hable each had multiple hits for Jim Falls.
Sturgeons 100100100001– 4 18 7
Woodticks 020000001002– 5   7 1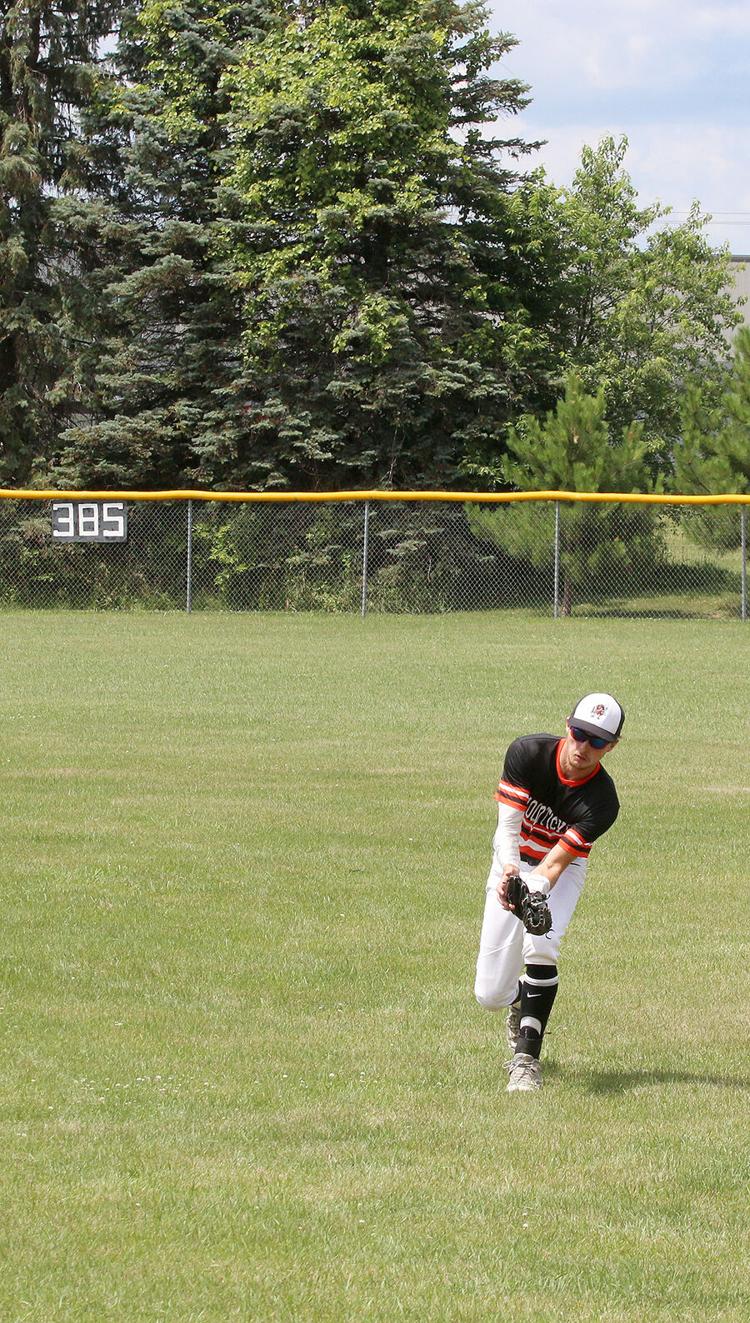 "Game recap provided by Powered by Narrative Science and GameChanger Media. Copyright 2020. All rights reserved." Edited by Barry Hoff | Bloomer Advance.