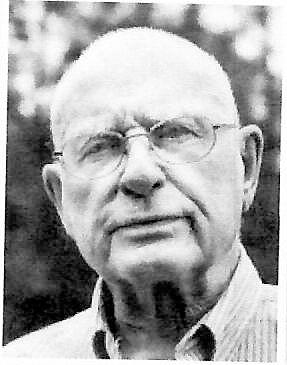 Robert Samuel Tenley, Born December 15, 1929, to Dr. Oscar S. Tenley and Lucille M. Tenley (nee Laury) and born to Eternal Life on January 5, 2020, at the age of 90. He was preceded in death by Helen, his dear wife of 55 years. Loving father of Susan (Tom) Port, Steven, Barbara (Joe) Blaney, Mary Beth Turner Schabell, and Matthew (Ann). Proud grandpa of Jia, Andrew, Daniel, Sean (Tristine), Michael, Ryan, Sara (Cody), Kevin and Madison and great-grandfather to Trinity, Charlee, and lndie. Dear brother to Sr. M. Colette Tenley, ASC and special friend of Faye. Also survived by other relatives and friends.
Following high school, he entered the military. He received an honorable discharge from the U.S. Army having held the rank of Corporal in the medical detachment of the 9th Infantry Division from 1948-51.
After several years holding various jobs, Bob was employed with Standard Oil Co. from 1955 - 1975, first, as a sales rep, and then as an independent business owner. He then returned to college, earning a BS in Education from UW-Milwaukee in 1975. Moving from Milwaukee, where he and Helen raised their family, to "the farm" in Bloomer, Wis., he began a teaching career with St. Paul's Grade School and then New Auburn Grade School.
He was active in his community as a member of the Knights of Columbus, St. Paul's Council 6585, Bloomer, Wis. and held the position of Grand Knight at one point. He is also a Past President of Kinship, Chippewa County, and Past President, Chippewa Division of American Heart Association, from 1993-95.
Across the years, Bob enjoyed many interests centering around the outdoors. He loved bird hunting with his dogs, deer hunting, fishing locally and in Canada, camping with family and good friends, raising animals on his hobby farm and vegetables in his garden, cross country skiing, and traveling across the country.
Visitation was on Saturday, January 11, from 4 p.m. until the time of service at 5:30 p.m. at Church And Chapel Funeral Home, Waukesha, Wis.
Memorials to the American Lung Association or American Heart Association appreciated.
A mass and burial of ashes will be held through St. Paul's Catholic Church this spring in Bloomer.