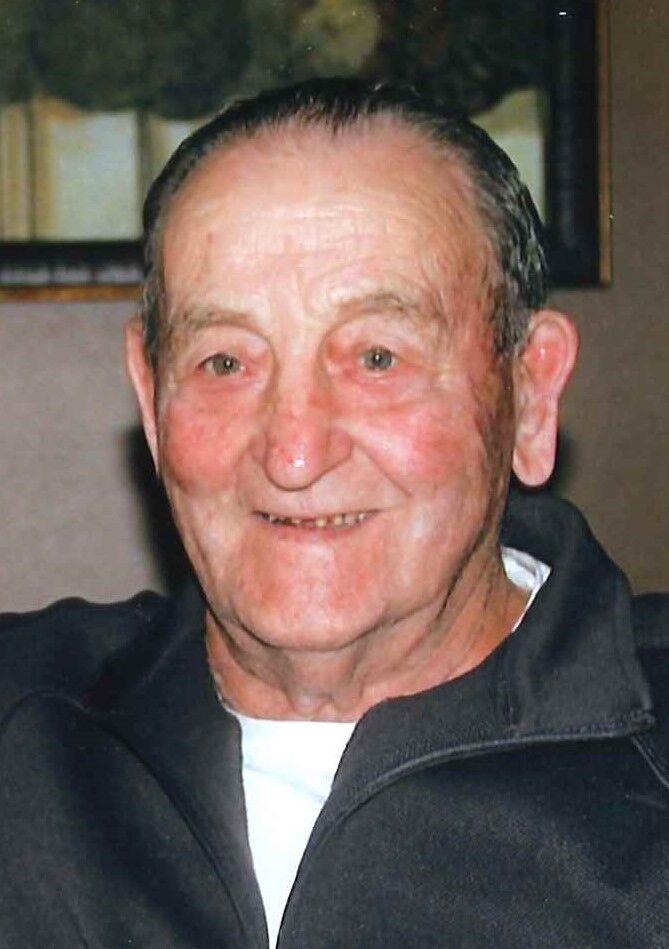 Robert "Bob" F. Seibel, 91, of Bloomer, passed away Friday, June 11, 2021, at his home with his wife & family by his side while under the care of Mayo Clinic Hospice.
He was born on November 5, 1929, in Bloomer, the son of Joseph and Catherine (Bohl) Seibel.  Bob grew up in Bloomer and married Beatrice Score on October 26, 1954, at St. Paul's Catholic Church in Bloomer.  Right after their marriage Bob enlisted in the U.S. Army and was stationed at Fort Carson, Colo.  Following his honorable discharge he moved back to Bloomer and began dairy farming.  
Together Bob and Beatrice raised a family of eight wonderful children. His hobbies were many, but most notably he loved ice fishing and deer hunting with his brothers and children.  Later in life he enjoyed woodworking.  He developed a flair for gardening and donated most of his harvest to the Bloomer Food Pantry.  Bob loved to play cards with the family, bowling, and attending his grandkids sporting events.  
Bob was a longtime member of St. Paul's Catholic Church.  He also served on the Wisconsin Milk Marketing Board (WMMB), and served as Town Supervisor for the Town of Woodmohr.   
Bob is survived by his loving wife of 66 years, Beatrice; Steven (Susan) Seibel of Bloomer, Dianne (James) Reiman of Eau Claire, Cheryl (Timothy) Holden of Chippewa Falls, Connie Seibel of Chippewa Falls, Kevin (Maria) Seibel of Bloomer, Lori (Tory) Burgess of Bloomer, Kristi (Richard) Lowater of Eau Claire; Staci (Gary Kramschuster) Seibel of Bloomer; 20 grandchildren, McKinsey, Aleshia, Carlee, Justin, Jared, Jessica, Kyndra, Tasha, Shawna, Krystina, Ciarra, Travis, Jordyn, Taryn, Justyne, Harrison, Alex, Shelby, Trey, and Elle; six great-grandchildren, Oscar, Hayden, MaKyla, Domanyck, Tyeson, and Lola; siblings, Angeline Rihn, Leonard (Donna) Seibel, Vernon (Ione) Seibel, Gerald (Loris) Seibel, Thomas (Louann) Seibel, all of Bloomer; and by numerous nieces, nephews and cousins.
He was preceded in death by his parents; his son: Joseph; siblings, Charlotte, Jeanette, Raymond, Dorothy, and Ralph.
Mass of Christian Burial will be held at 11 a.m. Thursday, June 17, 2021, at St. Paul's Catholic Church in Bloomer with Father Victor Feltes celebrating the Mass.  Burial with Full Military Honors rendered by the Bloomer VFW & American Legion will follow at St. Paul's South Catholic Cemetery in Bloomer.  Visitation will be held Wednesday from 4-7 p.m. at Thompson Funeral Home in Bloomer with a Christian Vigil service to be held at 7 p.m. to conclude the evening.  
Thompson Funeral Home & Chippewa Valley Cremation Services in Bloomer is serving the family. To express condolences online, please visit www.thompsonfuneralhome.com.