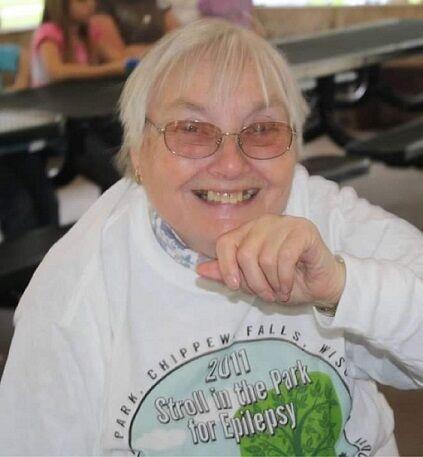 Geraldine F. Halfman, 82, of Bloomer, passed away on her birthday, peacefully, on September 16, 2021, at Cambridge Senior Living in Rice Lake while under the care of Lakeview Hospice.
She was born September 16, 1939, in Turkey Creek, Indiana, the daughter of John and Clara (Adler) Halfman. Geraldine graduated from Merrillville High School in Merrillville, Ind. in 1957.  She was primarily a home health caregiver to her sister for many years while in Indiana.  
Geraldine relocated to Bloomer in 1999 and enjoyed living her retired life and volunteering.
She is survived by her brother, Leonard (Jean) Halfman of Bloomer; two sisters-in-law, Leona and Carol Halfman of Indiana; 23 nieces and nephews; as well as numerous great and great-great nieces and nephews.
Geraldine was preceded in death by her parents; eight brothers; five sisters; two nieces; two nephews; and one great-nephew.
Memorial Mass of Christian Burial will be held at 11 a.m. Friday, September, 24, 2021, at St. Paul's Catholic Church in Bloomer with Father Victor Feltes celebrating the Mass.  Inurnment will follow at St. Catherine's Catholic Cemetery, rural Bloomer.  Memorial visitation will be held from 9-11 a.m. Friday, prior to the funeral mass, at church.
Instead of flowers, Geraldine would have preferred donations being directed to St. Paul's Catholic Church or the Bloomer Food Pantry.
Thompson Funeral Home & Chippewa Valley Cremation Services in Bloomer is serving the family. To express condolences online, please visit www.thompsonfuneralhome.com.