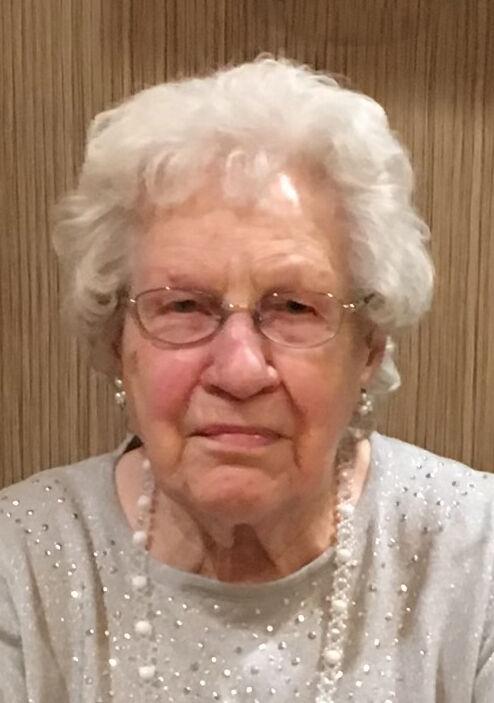 Helen T. Holst, age 104 ½, passed away at her home in Chippewa Falls on June 30, 2022.  She was born December 29, 1917, in New Auburn to John and Mary (Kramer) Motzer. She married Howard A. Holst on December 15, 1934, at the St. John's Parsonage in Bloomer, Wis. Helen worked at Mason Shoe in Chippewa Falls for over 24 years.  She had been a member of the Chippewa Falls Senior Citizens Center, Chippewa Senior Card Party and LaFayette Card Party.  Helen also enjoyed dancing, knitting, crocheting, baking and going for walks.
She is survived by her daughter: Karen Steinmetz of Chippewa Falls; 17 grandchildren, numerous great grandchildren and great-great grandchildren, other relatives, and friends.
She was preceded in death by her parents:  John and Mary Motzer, her husband Howard in 1988; sons: Marvin and Merlin Holst; daughter: Louise Frank; brothers: William, Arnold, Lawrence, Edward and Stanley Motzer; and sister: Ruth Swanson.
Funeral services will be held at 2 p.m., on Friday, July 8, 2022, at Olson Funeral Home in Bloomer. Visitation will be from Noon-2 p.m. on Friday at the funeral home. Interment will be in the New Auburn Cemetery. Online condolences may be expressed at olsonfuneralhomebloomer.com.