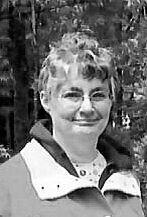 Darlene M. Hansen, age 73, passed away at Care Partners in Bloomer on September 19, 2020. She was born on August 4, 1947 in Chippewa Falls, Wis. to Fred and Myrtle (Richmond) Harp. She married Jim Hansen on August 10, 1968 at the Anson United Methodist Church in the Town of Anson, Wis. Darlene worked as a computer operator for the public school system until becoming a full-time wife and mother. She enjoyed playing cards, quilting and spending time with her family and friends.
She is survived by her husband Jim of Bloomer, four children, David (Michelle) Hansen of Stillwater Minn., Tamara (Doug) Knoepke of Bloomer, Scott (Janelle) Hansen of Bloomer, and Steven (Delicia) Hansen of Eau Claire, along with her brother, Dennis (Maria) Harp of Eau Claire; and sister, Diane Harp of Chippewa Falls; 13 grandchildren, numerous nieces and nephews and other relatives and friends.
She is preceded in death by her parents: Fred and Myrtle.
A memorial service will be on October 18, 2020 at 1:30 p.m. at the Scandinavian Cemetery in the Town of Woodmohr, Chippewa County. Please observe social distancing guidelines. Olson Funeral Home in Bloomer is assisting the family. Online condolences may be expressed at olsonfuneralhomebloomer.com