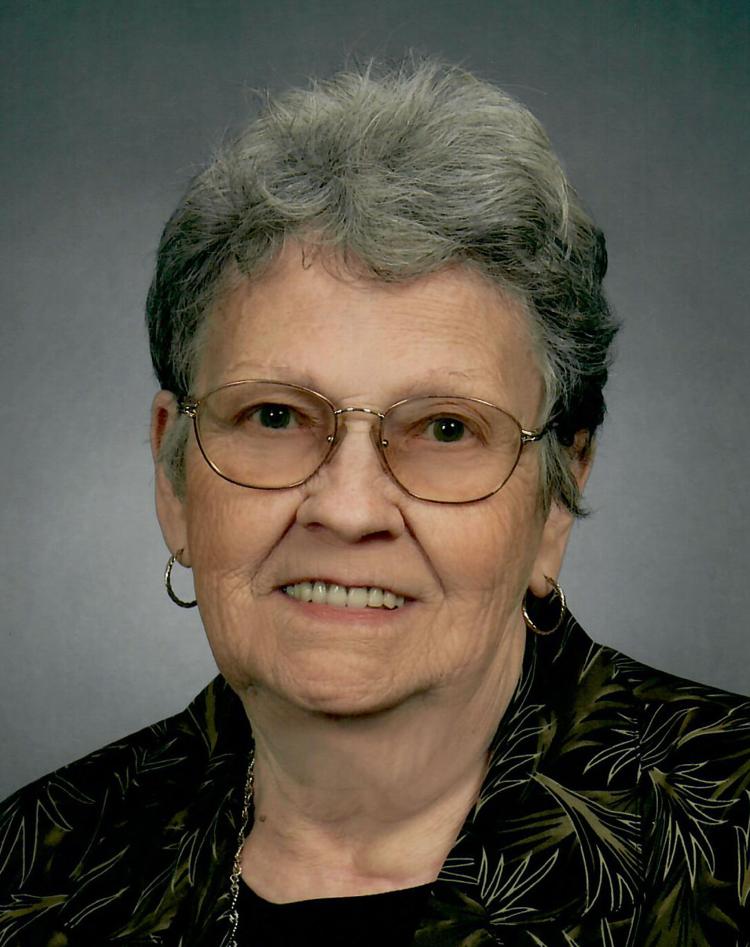 Venonah M. Dalhoe, age 90, passed away on Saturday August 1, 2020 at Meadowbrook in Chetek. She was born on October 26, 1929 in Sand Creek to Oscar and Margaret (Hanson) Hoveland. She married Duard Dalhoe on November 8, 1947 in Sand Creek. Venonah worked as an inspector for Globe Union Manufacturing in Milwaukee and Zwicker's Mills in Shawano for many years. She was baptized, confirmed and married at Zion Lutheran Church. She was a member of Chetek Lutheran Church and Rebecka Circle where she enjoyed making lefse and volunteering for church events. She was also a member of the American Legion Auxiliary and enjoyed camping and spending time with her family and friends.
She is survived by her children: Eugene Dalhoe of Milwaukee, Richard Dalhoe of Mesa Ariz., Jeffery Dalhoe of Phoenix Ariz. and Debra (Mike) Johns of Crossville, Tenn.; siblings: Vernoid (Ardys) Hoveland of Colfax; sister-in-law: Arlene Hoveland; brother-in-law: Bill Muermann; grandchildren: Cheri Werner, Christopher (Kerry) Dalhoe and Michael Schultz; 7 great-grandchildren and 1 great-great-grandchild.
She was preceded in death by her parents Oscar and Margaret; husband: Duard; infant son: Michael; granddaughter: Heather; brothers: Kenneth, Orville, Algene, and Sylvester; sisters: Aldred, Yvonne, Carol and Ilene.
Due to current restrictions private graveside services will be held on Tuesday, August 4, 2020 at 11:00 a.m. Zion Cemetery in Sand Creek. Olson Funeral Home in Bloomer is assisting the family. Online condolences may be expressed at olsonfuneralhomebloomer.com