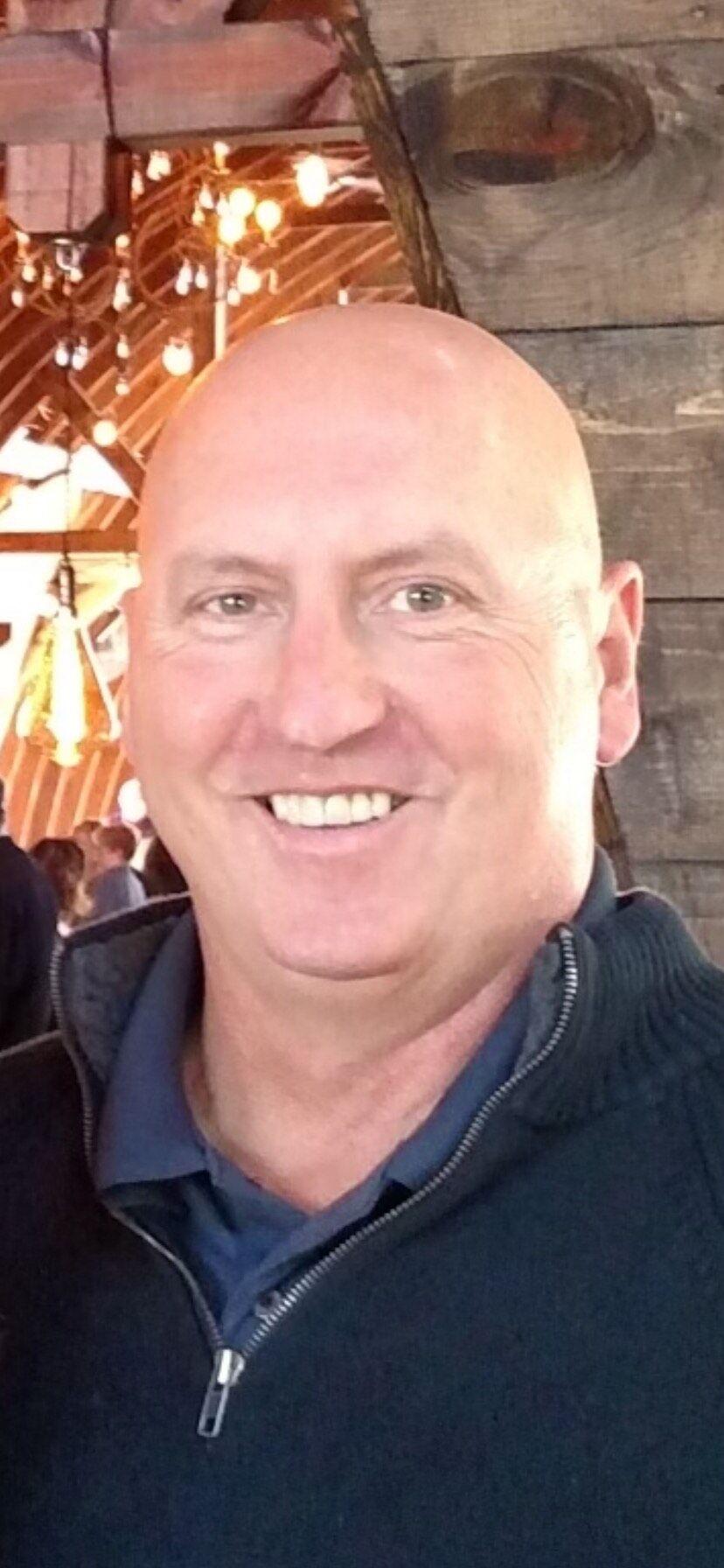 It is with heavy hearts that we share the passing of Gordon W. Seibel, on November 15, 2021, at home, peacefully surrounded by family and friends after six years of a resilient and courageous battle with stage IV cancer. With great strength and dignity, his race is finished! Gordon lived his life with cancer and didn't let cancer live his life and chose to do so with no regrets. We take comfort in knowing that God has embraced him and he is no longer in pain.
He was born July 11, 1963 in Bloomer, Wis. to Dolores and Gilbert Seibel.  Gordy graduated from Bloomer High School in 1981 and married the love of his life, Brenda Goller, on October 24, 1987 in Bloomer, Wis., they were blessed with celebrating 34 years of marriage. Together they raised two amazing sons, William and Blaine. Gordy was blessed to be called "Grandpa" by two wonderful granddaughters, Adeline & Quinn, who left a sparkle in his eye.
He started farming at a young age with the Donald Mullen family.  It was on the farm where he learned his strong work ethic which carried over to his employment at Blaine's Farm & Fleet, Lake Hallie store for nearly 30 years. During this time, with his athletic and competitive nature he coached his son's teams and always wanted to beat his personnel best in biking and running competitive races. Gordy was also an avid hunter and taught his sons the life skills of the outdoors and making memories around his legendary campfires. To keep himself busy during the last years he enjoyed playing cards, watching the Badgers, creating wonderful wooden snowmen and mastering his famous cashew crunch.
Gordy is survived by his loving wife: Brenda; two sons: William (Katelyn) Seibel and granddaughters: Adeline & Quinn of St Joseph, Mo. and Blaine of Minneapolis, Minn. Further survived by his mother: Dolores Zurek and siblings: Gwendolyn (David) Steinmetz, Brenda (David) Goettl, Glendon Seibel, Gregory Seibel, Brent (Char) Seibel, Brad Seibel, and LaWanda (Jay) Thompson.  In addition, he is survived by his mother-in-law: Charlene Goller; brother-in-law: Joel (Michelle) Goller; sister-in-law: Stephanie Seymour. Numerous nieces, nephews, great nieces, nephews and cousins.  
Gordy is preceded in death by his father, step-father: Ronald Zurek and father-in-law: James Goller.
Gordy's family would like to extend a heart felt thanks to the Mayo Clinic Health System, Dunlap Cancer Center, Dr. Al Hattab and Oncology staff and Advanced care at home & Hospice. 
Shine like a candle and never lose hope, for every journey needs the first step. Celebrate life and its many blessings. We are blessed each day with family and friends who love and support us in so many ways.  #SEIBELSTRONG.
Gordy enjoyed hunting with family and friends, so Hunters go and tag the big one for him!
A memorial service was held at 11:00 a.m. on Monday, November 22, 2021 at Thompson Funeral Home, Bloomer. Rev. Grant Schultz officiated. Inurnment followed at St. Paul's South Catholic Cemetery. Lunch was held in a classic Gordy fashion at the Pines. Visitation was at Thompson Funeral home from 4:00 – 8:00 p.m. on Sunday, November 21 and one hour prior to the service on Monday.
In lieu of flowers, memorial donations in honor of Gordy can be given to the Mayo Clinic Health System, Dunlap Cancer Center.
Thompson Funeral Home and Chippewa Valley Cremation Services is assisting the family with arrangements. Online condolences can be left at www.chippewavalleycremation.com.