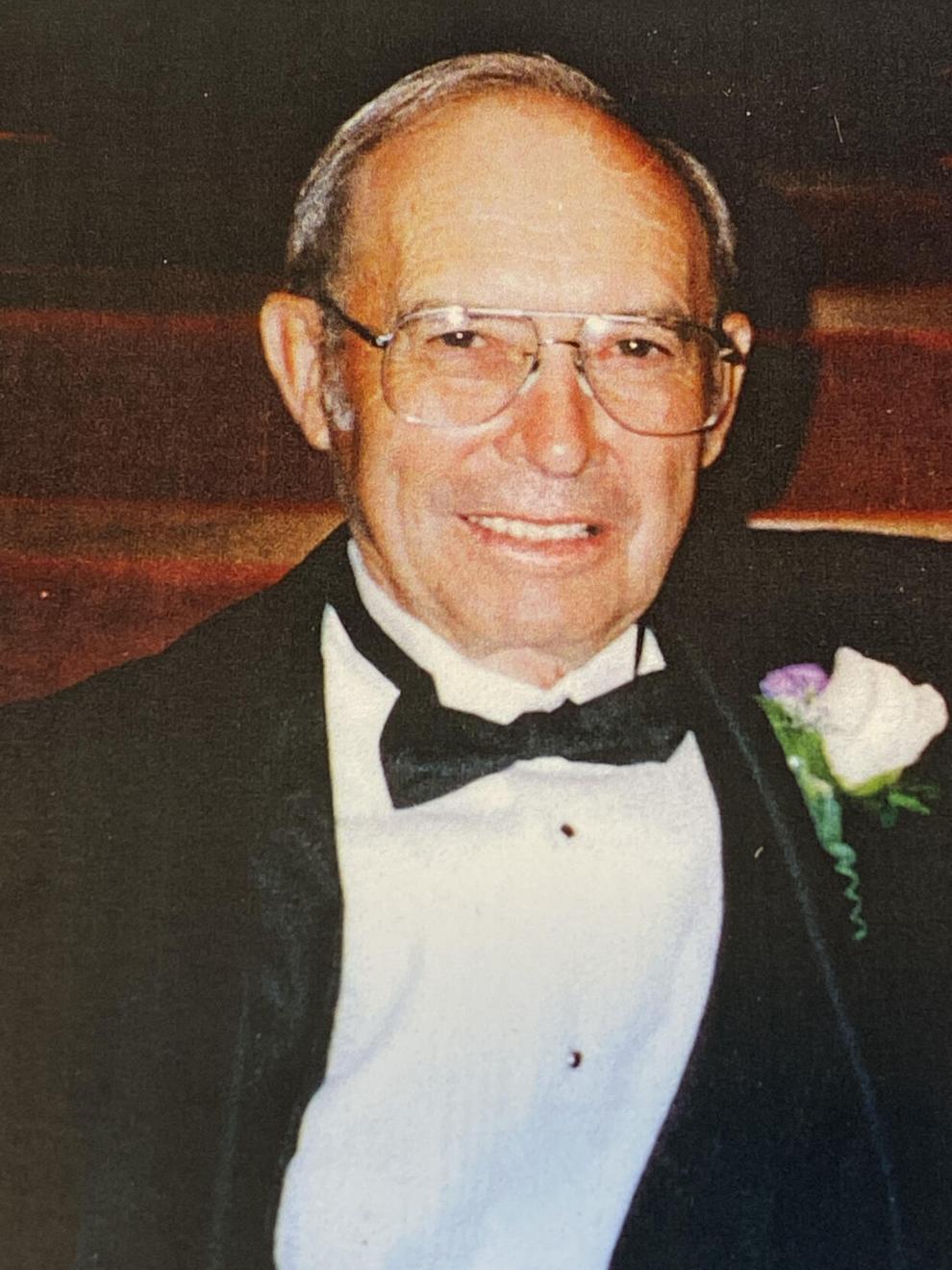 Our beloved family patriarch and pillar, Edward John Boehm, age 96, was promoted to glory at his home in rural Bloomer on Saturday, July 17, 2021. Having lived all his years in Chippewa County, he was born at home in Auburn Township on March 12, 1925, to Lawrence and Anna (Reidinger) Boehm. His Shetland pony, Ruby, was often his way of getting to school. He graduated from New Auburn High School with the class of 1942 at the age of 17.
Raised on a dairy farm, he learned the value of shouldering his part of the workload at an early age. He enjoyed the challenges and rewards of farming as a way of life. After his marriage to Lucille Downey of Chippewa Falls on August 27, 1949, they took over the reins of the family farm for several decades. A diligent manager, Ed also found time to do custom work for other farmers, even climbing the silos of neighbors during harvest time, for those who did not care for heights. His work as an insemination technician for cattle familiarized him with many more area farms and back country roads. In addition, he worked with Hunt Brothers Drywall Construction in Chippewa Falls and served on the Auburn Town Board for 14 years.
In 1981 he retired from farming to begin his next vocation as a handyman carpenter and "jack of all trades", living in Chippewa Falls for the next 22 years. He became a long-time volunteer at the Heyde Cultural Arts Center when the old McDonnell High School in Chippewa Falls was restored and repurposed. During this time, he had many fruitful years as a member of the Knights of Columbus – Goldsmith Council, earning recognition with an "Outstanding Service" award in 1990, "Appreciation" award in 1991 and "Knight of the Year" in 1993.
In 2003, Ed and Lucille returned to Auburn Township when Ed designed and built their second retirement home at age 78. He was strongly influenced by his German heritage. He learned to live a conservative life with his own father being one in a family of 18 children. Resourcefulness described as "use it up, wear it out, make it last or do without" was a necessary lifestyle as a child of the Depression era. He generously gave of his friendship, his time and his practical skills to aid in the projects of others as well as his own woodworking projects, in his 90s.
Ed especially enjoyed camaraderie with people, having friends of all ages. Two of his personal pleasures were fishing and telling real-life stories of yesteryear enriching his family's younger generations. Up to the time of his death, he had an excellent memory and retention for dates and colorful details blended with witty humor. The kind of stories you don't forget. He was known as the fisherman with the most basic equipment and often the most successful catch of fish! He will be dearly missed by all who knew and loved him. His long well lived life was God's gift to be continued together in eternity. His family will best honor his legacy by doing what comes next and facing life's challenges with fortitude, steady endurance, uprightness, ingenuity and wit.
He is survived by his wife, Lucille of 72 years in August; two daughters, Barbara (Paul) Sykora and Judy (David) Misner; one son, Edward Jr. (Kelly) Boehm. Twelve grandchildren, Scott (Carolyn Ruth) Sykora, Stephen (Janelle) Sykora, James (Eleanor) Sykora, Carolyn Rose Sykora, Catherine (Matthew) Helling, Kristi (Scott) Culver, Katie Lindsley, Keith (Amanda) Misner, Kevin (Anna) Misner, Daniel Boehm, Joseph Boehm, Benjamin Boehm; 28 great grandchildren and 2 step great grandchildren. Ed is further survived by Chris (Claudia) Tobler; an American Field Service Student from Switzerland who lived at the Boehm farm, attending Bloomer High School for the 1974-75 school year. Chris became like a second son as the opportunity blossomed into life-time relationships. The Toblers have made numerous trips to the U.S. The Boehms traveled to Switzerland twice.
Ed is preceded in death by his parents and one brother, Lawrence Boehm, Jr.
Mass of Christian Burial will be held at 10:00 AM, Friday, July 23, 2021, at St. Paul's Catholic Church in Bloomer. Father Victor Feltes will officiate. Internment will follow at St. Paul's North Catholic Cemetery. Visitation will be held Thursday night from 4:00-7:00 PM at Thompson Funeral Home in Bloomer. A time of sharing memories will be held at 7:00 that evening.
Thompson Funeral Home and Chippewa Valley Cremation Services of Bloomer is assisting the family. Online condolences can be left at www.thompsonfuneralhome.com.