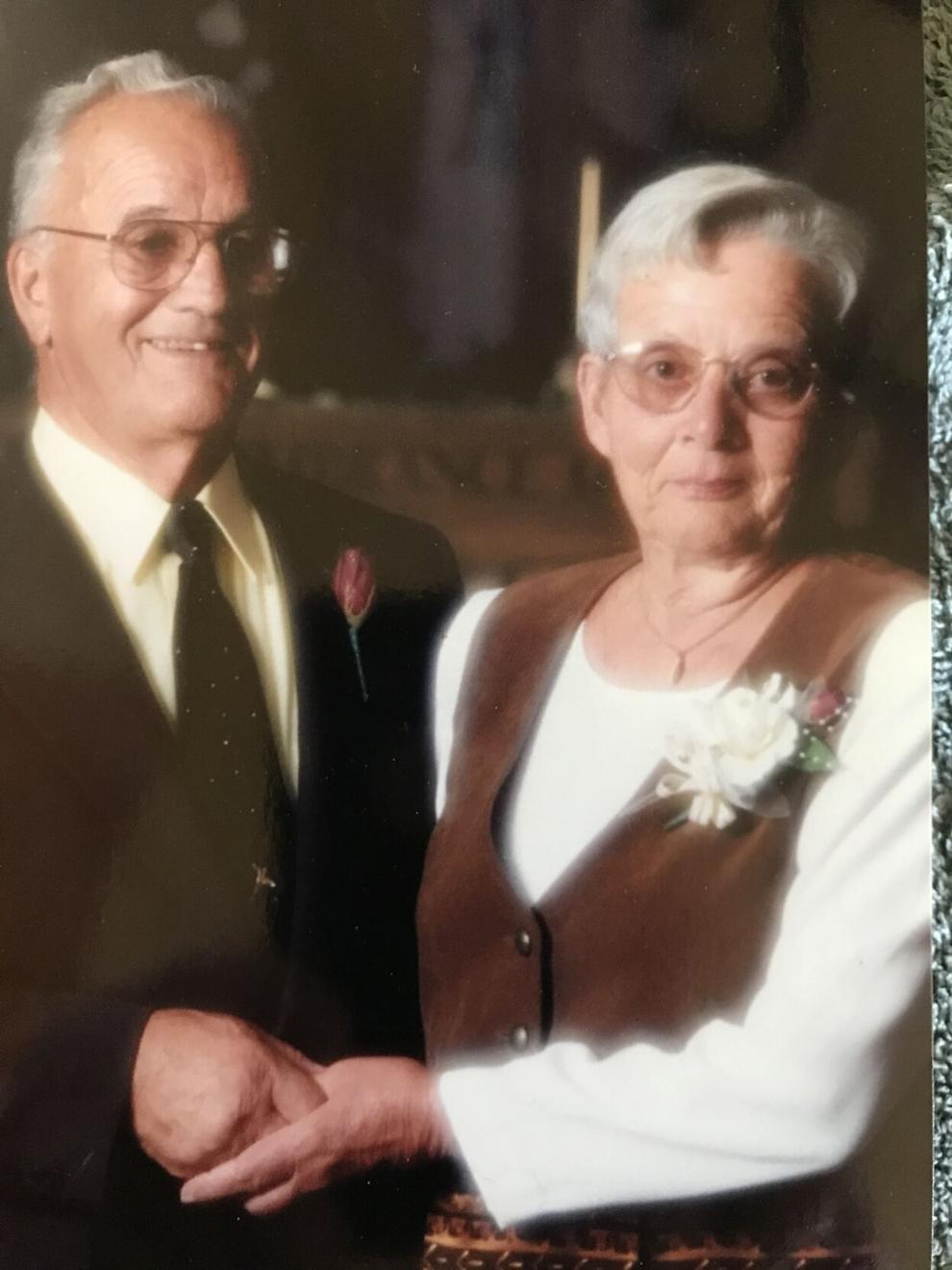 Hubert Henry Smith, 93 and Mary Ann "Sue" Smith, 89, of Shell Lake passed of natural causes, on June 2, 2021, at their home. Hubert was born April 22, 1928, in New Auburn, Wis. to Henry Hubert and Mary Alberta (Black) Smith. Mary Ann was born June 19, 1931, in Chetek, Wis. to Bert and Freda (Flor) Edmonds. Hubert and Mary Ann were raised in hard-working farm families.
Hubert graduated from the New Auburn High School in 1946, and joined the United States Navy. He proudly served at the end of World War II in the Allied occupation of China and Japan.
Mary Ann graduated from Chetek High School in 1949 and studied for secretarial work.
Hubert and Mary Ann were joined in loving marriage on December 30, 1949, when they began over 71 years of close partnership in family, work and fun. Hubert continued his education at the University of Wisconsin - River Falls, earning a Bachelor's and later a Master's Degree, and devoted over 50 years to a career in education. Managing home and family was Mary Ann's primary focus, and she was also employed in local businesses. Together they served their community: Hubert in several community organizations and appointed positions; Mary Ann in the American Red Cross Blood Bank and the Washburn County Area Humane Society. Hubert was especially proud to serve Washburn County for many years as County Board Chair, and he was instrumental in bringing the Northern Wisconsin Veterans Memorial Cemetery to Washburn County and the Wisconsin Indianhead Technical Institute offices to Shell Lake.
Hubert and Mary Ann enjoyed traveling, camping, fishing and sharing the outdoors with family and friends.
They are survived by their three children: Bill (Jackie) Smith, Susan (Greg) Krantz, and Jim (Vicki) Smith; eight grandchildren: Sam (Larisa) Smith, Aaron (Gina) Smith, Jackson (Margo) Smith, Max (Ashlyn) Smith, Matt (Christi) Krantz, Ericka (Lance) Hutton-Parker, Sarah Mercer, and Courtney (Stephen) Davenport; 13 great-grandchildren: Laila, Jacob, Will, Alex, Ben, Wren, Iver, McLain, Chane, Ellie, Rylan, Leila, and Liam. Hubert is survived by his sister: Esther Burr-Kron; sister-in-law: Florence Smith; and brother-in-law: Wayne Severson. Mary Ann is survived by her brother: Arthur (Joy) Edmonds; and sister-in-law: Val Edmonds.
Hubert was preceded in death by his parents; sisters: Alice (Bob) Boehm, Jean (Darcy) Cloutier, and Anita Severson; brothers: Erving Smith and Ray (Judy) Smith; and brother-in-law: Bill Kron. Mary Ann was preceded in death by her parents; and brother: Carl "Jim" Edmonds.
A private family service is scheduled and burial will be in Northern Wisconsin Veterans Memorial Cemetery.
Memorials can be sent to the Washburn County Area Humane Society.