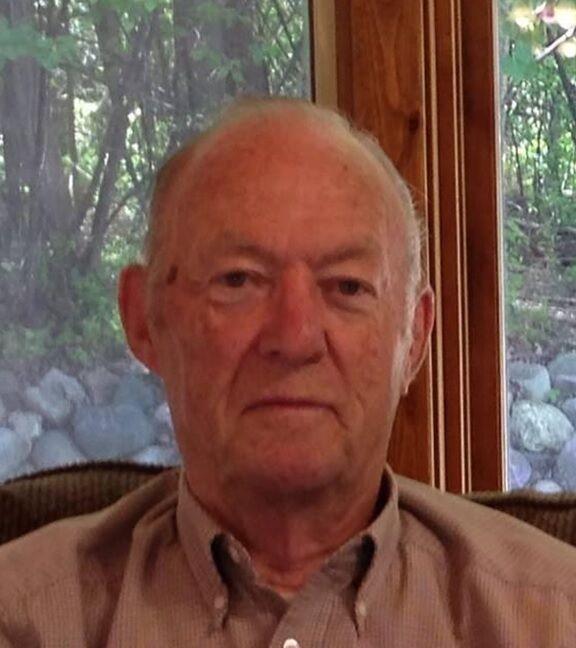 Robert Carl "Bob" Biechler, 90, of Marshfield passed away in the evening of March 6, 2021 at Wells Nature View on South Adams Avenue, Marshfield, having been under hospice care since January.
Mr. Biechler was born on January 2, 1931 to Carl G. and Eugenia E. "Jean" (Kurkowski) Biechler. He attended Marshfield Schools graduating from high school in 1949. After graduating he attended Merchant Marine training in Mississippi and then the University of Wisconsin at Stevens Point. He began working as a fireman with the Marshfield Fire Department in 1952 working there until January 1958 when he took a position in Building Services with Marshfield Clinic working there until his retirement in January 1986.
He married Betty J. Hauge on February 14, 1953 at St. Mary's Catholic Church in Neillsville, Wisconsin. They resided in Marshfield for many years raising their family in town and also in the country on a hobby farm along the Little Eau Pleine River. Bob and Betty relocated to Round Lake in Chippewa County after his retirement, where they enjoyed lake life for more than 17 years. They moved back to Marshfield in 2004 to be closer to family.
He was a talented craftsman with a knack for woodworking, carving, metalworking, painting, building and fixing anything. At every residence there was always "the shop" for his projects and tools. His special hobby was gun smithing and over the years he created 35 Kentucky long rifle replicas commissioned by friends and family- machining and hand carving almost every part. Many are displayed as works of art. He was an avid outdoorsman and enjoyed hunting, fishing and trapping along the little Eau Pleine River. At the hobby farm, he and Betty raised dogs, horses, ducks, chickens, pheasants, quail and a peacock (plus children), after moving from the city in 1966. During the years on the farm he was an authentic DIY man, restoring the old farmhouse.
Career wise he is known for his special cooking skills during the fire department years as well as always being proud of his service and humbled to be part of the brotherhood. He also served with the National Guard during that time. His years with the Marshfield Clinic are notable for being a witness to the profound changes of the organization and his participation in that history from the clinic buildings on Central Ave. to the complex campus at Oak Ave. and the early "satellite facilities". Particularly notable is his collaboration with Dr. Richard "Bud" Sautter to build the heart-lung bypass machine Dr. Sautter designed and patented allowing for a new surgical procedure. Bob had many clinic friendships and enjoyed the visitors stopping at his home workshop on weekends.
Mr. Biechler is survived by his children: Steven (Kristine) Biechler, Kathleen Rundle, and Carol (Gary) Adler; four grandchildren: Jason Biechler, Stefanie (Ryan) Bosshart, Christopher (Fiancée Tanmayee Benjamin) Adler, and Tessa Rundle and a great-granddaughter: Brooke Marie Bosshart; brothers: James, William (Sarah), Paul; sister: Marie (Stanley) Charron and numerous nieces and nephews.
He was preceded in death by his parents, his wife and brother and sister in law: Carl and Lois Biechler, sister in law: Rose Marie (Jim) and sister in law: Ann (Paul).
At his request, a private Celebration of Life for family will be arranged at a later date.
The family wishes to thank Wells Nature View, Inc., Heartland Hospice Care, and Marshfield Clinic Health System for their care and compassion over the years.
Chippewa Valley Cremation Services and Celebration of Life Center is serving the family. To sign the guestbook and share memories on line please visit www.chippewavalleycremation.com.
Memorials may be designated in his name to Marshfield Medical Research Institute and Marshfield Firefighters Association Local 1021.