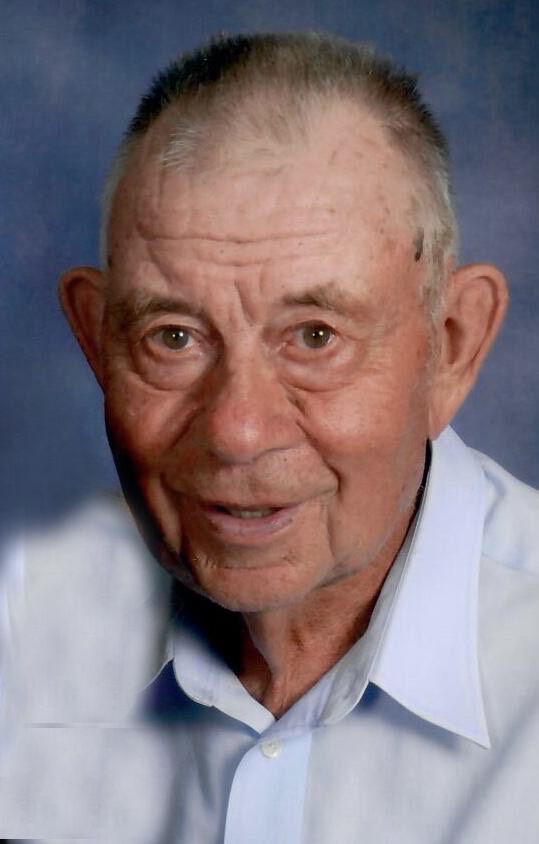 Richard R. Marquardt, 92, of Bloomer, passed away on Saturday, September 17, 2022, at MCHS Northland, in Barron.
Richard was born on November 19, 1929, at home on the farm to Gustav and Bertha (Dietert) Marquardt. He attended Bloomer Schools and graduated with the Class of 1947 and attended one year at Ripon College. On June 7, 1953, Richard married Emogene Blank at St. John's Lutheran Church in Eagleton. They worked together on their farm for many years milking cows and tending to the land and hosting many Marquardt family reunions. Richard and Emogene also hosted four FFA Farm Exchange individuals from New Zealand, England, Australia, and Germany.
He was a member of St. Paul Lutheran Church, served as past Church Council President, Sunday School Teacher, singing in the choir for weddings and funerals and was instrumental in the establishment of St. Paul Lutheran School. He was also very active on multiple boards throughout the area which include 17 years on the Bloomer School Board, Town of Bloomer Board, Holstein Association and Peoples State Bank Board. He also spent time as a Mile Corner 4-H Leader, playing on the Bloomer Old-Pro Softball Team, traveling to Australia and New Zealand, going on fishing trips with his brother to Lake Michigan and Canada, woodworking, cutting and polishing rocks, spending time with his family and spent so much time in his combine that he burned up two of them!
Richard is survived by his wife of 69 years: Emogene; children: Susan (Dan) Kellen of Bloomer, Sharon Wood of Ripon, Sylvia Marquardt of Bloomer and Jonathan Marquardt of Bloomer; six grandchildren; five great grandchildren; brother: Mervin Marquardt; and numerous other relatives and friends.
He was preceded in death by his parents: Gustav and Bertha (Dietert) Marquardt; sister: Muriel and brothers: Alvin and Walter Marquardt.
Visitation will be held from 11 to 1 p.m. on Friday, September 23, 2022, at Good Shepherd Lutheran Church in Bloomer. Funeral services begin at 1 p.m. on Friday at the church with Pastor Robert Otto officiating. Interment will be at Pleasant Valley Cemetery in the Town of Bloomer.
Olson Funeral Home in Bloomer is assisting the family. Online condolences may be expressed at olsonfuneralhomebloomer.com.