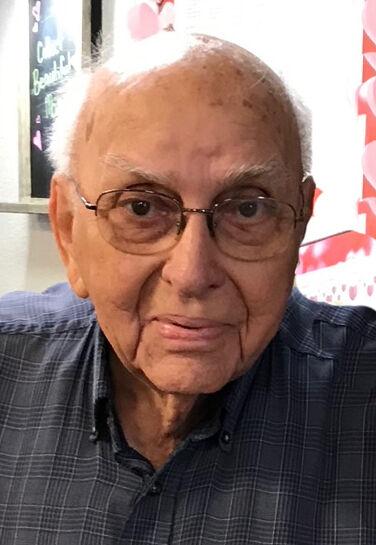 James F. Doers, age 94, passed away Wednesday, December 9, 2020 at Heritage Lakeside in Rice Lake. He was born March 12, 1926 in New Auburn to James and Alvina (Scheuer) Doers. He shared many stories from his youth on Shattuck Lake and his school years in New Auburn. He graduated from Chippewa Falls High School in 1944. He was a US Army veteran and later worked for Thorp Financial. For many years, he compassionately helped people at Borton's Funeral Home in Cornell. He was a member of the Bloomer Masonic Lodge and Eastern Star and was a 4-H leader for many years. He was a very active member of St. John's Lutheran Church in Bloomer. He always had a favorite story to share from years gone by and could surprise you with his clever wit. He loved his home in Holcombe and prided himself in his well-manicured lawn. He also enjoyed gardening, boating and spending time with his family and friends.
He is survived by and will be missed greatly by cousins, other relatives and friends.
He was preceded in death by his parents: James and Alvina Doers.
Funeral services will be held on Saturday, December 12, 2020 at 10:00 AM at the Olson Funeral Home in Bloomer with burial in the Bloomer Cemetery. Please observe the safety protocols and social distancing. The service will be livestreamed on the Olson Funeral Home Facebook Page. Online condolences may be expressed at olsonfunerealhomebloomer.com.