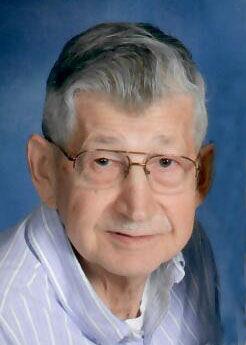 Marcel Sobotta, 86, of Bloomer, passed away on Wednesday, July 6, 2022, at Lake Hallie Memory Care. He was born May 21, 1936, to Jacob and Cecilia (Puchalla) Sobotta in Independence, Wis. He lived in Independence until age 3, when his family moved to Bloomer, Wis.
 Marcel attended Bloomer schools. He had a variety of jobs until entering the army in 1957 and was honorable discharged in 1963. After serving his country, Marcel worked at Unterschuts in Chetek. After the company closed, he worked for 35 years at Mid-America Dairy in Bloomer. Marcel also drove school bus for 15 years as a second job. In 1959, Marcel married Beverly Marek. They became parents to David, Thomas, Mark and Rochelle. Marcel liked fishing, hunting, raising beagles and old-time music. He was a good husband, father, grandfather and great grandfather.
 He is survived by his wife: Beverly; sons: David (Kim), Tom (Pat) and Mark (Jen); daughter: Rochelle (Craig) Holbrook; granddaughter: Jamie Moos; grandsons: Brandon and Justin Holbrook; great grandson; Austin Moos; step grandchildren; Amber Koehler, Nathan (Melissa) Abbott and Amanda Abbott; great granddaughter: Autumn Abbott; brothers: Bob (Joanne) and Don; sister: Jeanette Marquardt and brother-in-law: Skip Marek.
 He was preceded in death by his parents; mother and father-in-law: Helen and Vernon Marek; brother: Adrian; and sister-in-law: Rosie O'Connell.
Visitation will be from 10-10:45 a.m. on Monday, July 11, 2022, at Olson Funeral Home in Bloomer. Mass of Christian Burial will be held at 11 a.m., on Monday at St. Paul's Catholic Church in Bloomer. Inurnment will be at the North Catholic Cemetery in Bloomer with military honors conducted by the Bloomer American Legion, VFW and AMVETS. For online condolences, please visit olsonfuneralhomebloomer.com.