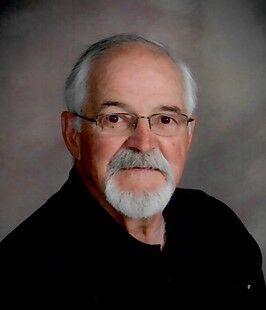 Frederick J. Almgren, age 80, passed away Thursday, March 2, 2023, at Mayo Clinic in Eau Claire.  He was born March 25, 1942, in Litchfield, Minn. to Fredrick and Margaret "Louise" (Hughes) Almgren. He married Karen Polanski on January 23, 1965, at St. Stephen's Catholic Church in Minneapolis, Minn. He worked for 41 years as an engineer for Electrolux/Frigidaire and also owned Fred's Archery in St. Cloud, Minn. for many years. He was a Minnesota sports enthusiast and loved hunting, fishing, being outdoors and spending time with his family and friends.
He is survived by his wife:  Karen "Annie" of Bloomer; children:  Jeffrey Almgren of Fosston, Minn. and Joel Almgren of Bloomer; sisters: Mary Lou Almgren of San Diego, Calif. and Bev Neuman of Ham Lake, Minn.; two grandchildren and one great-grandchild; numerous other relatives and friends.
He was preceded in death by his parents: Fredrick and Margaret "Louise"; brothers: Gary and Robert Almgren; sisters: Joyce Peterson and Jean Danielson; in-laws:  Floyd and Johanna Polanski.
Funeral Services will be held at a later date. Olson Funeral Home in Bloomer is assisting the family. Online Condolences may be expressed at olsonfuneralhomebloomer.com.