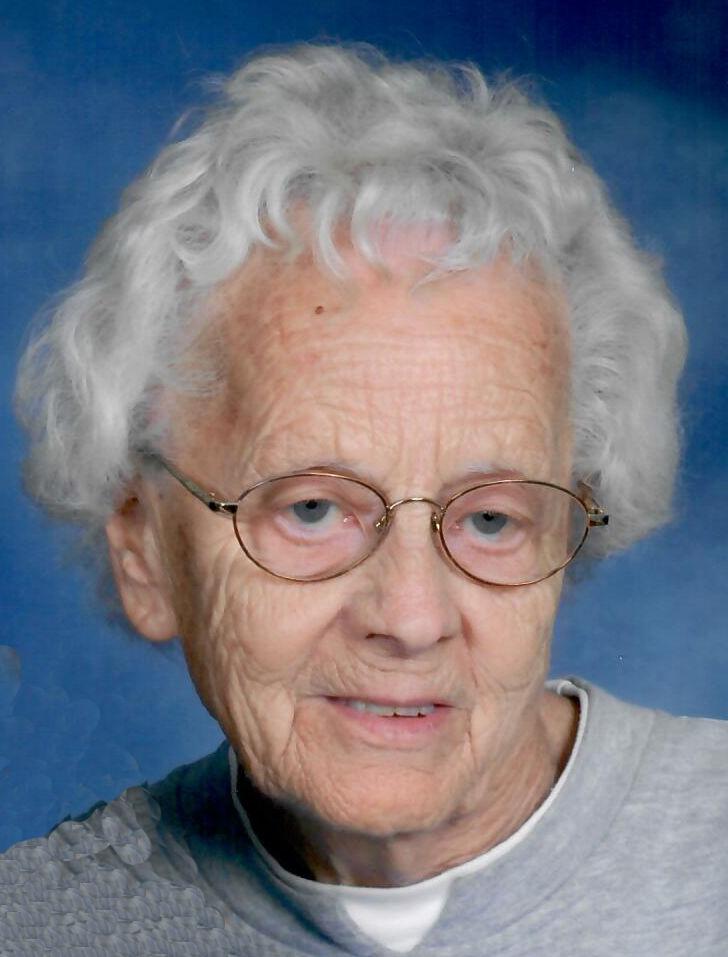 Marlys Christison, 88, returned to her Father in Heaven on Thursday, March 19, 2020, at Colfax Health and Rehabilitation Center.
She was born June 6, 1931, in Colfax, to Melvin and Helga (Johnson) Hendrikson. She married the love of her life, James Christison, on June 9, 1962. Jim lovingly referred to Marlys as his 'smudgy'.
Marlys was a loving wife, mother, grandmother, sister, and friend. She enjoyed all things nature, from feeding birds to planting flowers. She loved sitting outside to enjoy the beauty of God's creation. Marlys is known for her delicious homemade treats, and her fried donuts and cinnamon roll recipes are generations-long favorites. She loved to sew, was talented at hand embroidery and crocheting, and could always be found with a warm cup of cappuccino and word search puzzle in her hand.
Marlys was a devout Christian and spent her life serving the Lord and her church, North Running Valley, in Colfax. She enjoyed gathering with her friends and contributing to the church potlucks. Her church was endlessly important to her. Not only was she baptized, confirmed, and married there, but it is where she brought her family every Sunday for service.
Her endless love and devotion to her Lord, husband, family, and life is the legacy that she leaves behind.
She is survived by her husband: James Christison of Sand Creek; her children: Linda (Dave) Thalacker of Beaver Dam and Paul (Nikki) Christison of Menomonie; siblings: Roger (Marilyn) Hendrikson of Woodbury, Richard (Geri) Hendrikson of Menomonie, Roland (Karen) Hendrikson of Wittenberg, Lois (John) Fadness of Chippewa Falls; grandchildren: Nicole (Jason) Dunning of Sun Prairie, Kristina (Ryan) Haensgen of Beaver Dam, Keri (Sam) Petersen of Shakopee, Sarah (Anton) Proksch of Osseo and Isaac Christison of Menomonie; great-grandchildren: Emma, Logan, Ian and Nolan.
She was preceded in death by her parents: Melvin and Helga Hendrikson, and sisters: Margaret Prill, Carol Gustum, and Karen Halvorson.
Marlys's family would like to offer a sincere and heartfelt thank you to her "extended family" at Colfax Health and Rehabilitation Center, for their loving care over the years, and to St. Joseph's Hospice, for helping her peacefully make the transition from this life to her eternal one.
Marlys will be laid to rest in the Clear Lake Cemetery in Polk County. There will be a memorial service celebrating her life after the restrictions on public gatherings has been lifted. Olson Funeral Home in Bloomer is assisting the family. Please keep the family in your prayers during this difficult time and reach out to them on our website: olsonfuneralhomebloomer.com