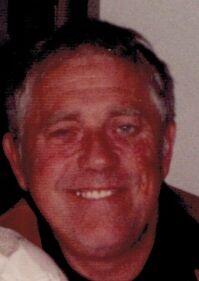 Ronald R. "Rosco" Buchli, 85, of the Township of Big Bend, passed away Tuesday, March 2, 2021 at his home, surrounded by his family and under the care of Mayo Clinic Hospice.
Rosco was born July 24, 1935 on a "cold wintery day" as he would say, to Raymond and Ellen (Ronnestrand) Buchli. He married Deone Steinmetz on February 1, 1955 in Cooks Valley, Wis.
He is survived by his wife: Deone of 66 years; daughter: Roxanne (Mike) Niesen; sons: Bernie (Sherri) Buchli, Steve Buchli, Doug (Colleen) Buchli, Jim (Tammy) Buchli, Wayne (Valaree) Buchli; brothers: Arlyn Buchli, Larry (Pat) Buchli; sisters in laws: Marjorie Geissler, Beverly Geissler and Shirley (Gene) Vesnefsky; Grandchildren: Brody Buchli, Teagen (Brandon) Buchli, Shane Buchli, Heather Buchli, Heidi (Mike) Phillips, Hollie Buchli, Raymond (McKenzie) Buchli, CJ (Nikki) Kloss, Audrey (Dustin) Schultz, Elizabeth (Aaron) Cobosco, Suzy (Austin) Kloss, John (Kristy) Kloss, Desi (Cody) Hagberg, Michael (Jazmine) Buchli, Chase, Brooke, Kryst, Jesse and Colton Buchli; 35 great grandchildren and many nieces and nephews.
He is preceded in death by his parents; daughter: Suzanne Buchli; niece: Lisa Buchli; brothers in law: Herb, Joseph, Duane and Wilber Steinmetz; sisters in law: Judy Buchli, Mable Tuschel and Leona Tallman.
Rosco was employed by Knights Transfer, Devney Construction, Fehr Concrete and then became an owner/operator semi-truck driver until he retired in 1996.
Dad always had the answer, an idea or an opinion. He had a voice that everybody knew. Dad was a wonderful husband, father and grandfather. He had so much wisdom and knowledge and we all learned from him. He could fix anything.
Growing up Dad was a little "mischievous" if he was told not to do something, he would do it anyway…just because he could. He had fond memories of his time spent on his Grandparent's farm, Christ and Ida Buchli, in Tilden, Wis.
Many of his stories can be told about the "good ol' days" at the hunting cabin in Winter, Wis. with his good friend Art Bresina and the boys. He loved racing his Ford Galaxy, #60, and won numerous trophies and championships in his time.
Dad found a piece of heaven 33 years ago "up north" on the farm where he will always rest in peace. We all know you are riding four-wheeler or snowmobile with Little Fella tucked in between your bibs and vest, with Shawno running at your side. Hug Little Suzy tight and dance a polka with your Mom and Dad. You will forever be missed but will live on in all of us from everything you have taught us and the love you gave us. Don't worry about Mom, we will take good care of her. Until we meet again…
A celebration of life will be held for Rosco at a later date up at the "Poor Farm."
Thompson Funeral Home and Chippewa Valley Cremation Services of Bloomer is assisting the family. Online condolences can be left at www.thompsonfuneralhome.com.