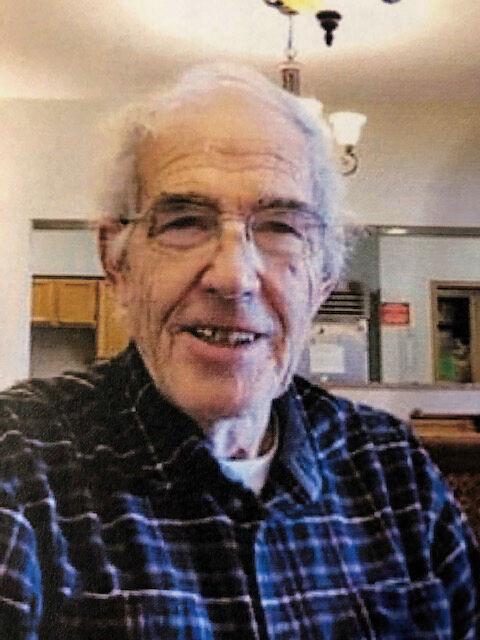 Eldon I. Metcalf, age 82, passed away on Monday, November 2, 2020 at Grace Woodlands in Eau Claire. He was born April 24, 1938 in Chippewa County to Jess and Alla (Riley) Metcalf. He married Elva L. Klaar on August 24, 1957 in Island Lake. Eldon worked as a diesel truck mechanic all of his life. He loved to "putz around" in his garage and seemed to be able to fix anything. He enjoyed camping, fishing, hunting and being outdoors. He was a big fan of polka music, dancing and going to Oktoberfest. His biggest joy was spending time with his family and friends.
He is survived by his wife: Elva of New Auburn; children: Wayne (Laurie) Metcalf of New Auburn, Laureen (Tom) Bush of Weyerhauser, Lloyd Metcalf of New Auburn and Kevin (Danielle) Metcalf of New Auburn; brothers: Veryl, Terry (Sharon), Merton (Diane), Maurice (Linda), Randy and Bradley Metcalf; sisters: Sandra Larson, Anita Jones, Cheryl Amodt, Gloria Lemke, Jeanette (Lee) Wilson and Gwen Waldecker; 10 grandchildren and 17 great-grandchildren.
He was preceded in death by his parents: Jess and Ella Metcalf; brothers: Vernon and Marvin at birth; sister: Wendy Metcalf.
There will be a visitation on Friday, November 6, 2020 from 11:00 a.m. – 2:00 p.m. at the Olson Funeral Home in Bloomer, with private family services at a later time. Interment will be in Island Lake Cemetery. Please practice social distancing and CDC guidelines. Online condolences may be expressed at olsonfuneralhomebloomer.com