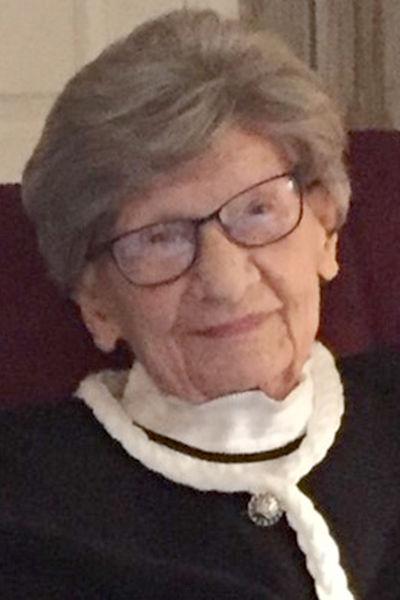 Elizabeth Ann Peil, born in Bloomer, Wisconsin, on December 6, 1923, left peacefully in her sleep on January 14, 2020, surrounded by family who felt God's presence as she departed this world.
With her twinkling blue eyes and warm smile, Mom spread her humor, love and compassion to all her who met her.
During WWII, she married her high school sweetheart, Norman Peil, and they walked hand in hand for sixty-one years showing us unselfish love.
Mom was a gardener not only of dahlias, dill and daisies, but most importantly she nurtured the souls of her eight children, 33 grandchildren, thirty-eight great grandchildren. With a cup of coffee in hand Mom's quiet strength and witty spirit made us all laugh through life's trials.
Friends may visit at Moser's Funeral Home, 233 Broadview Ave., Warrenton Virginia, between 6:00pm and 8:00pm Wednesday, January 22 ,2020. A Funeral Mass will be celebrated at 10:00am, Thursday, January 23 ,2020, at St. John the Evangelist Catholic Church, Warrenton, Virginia.