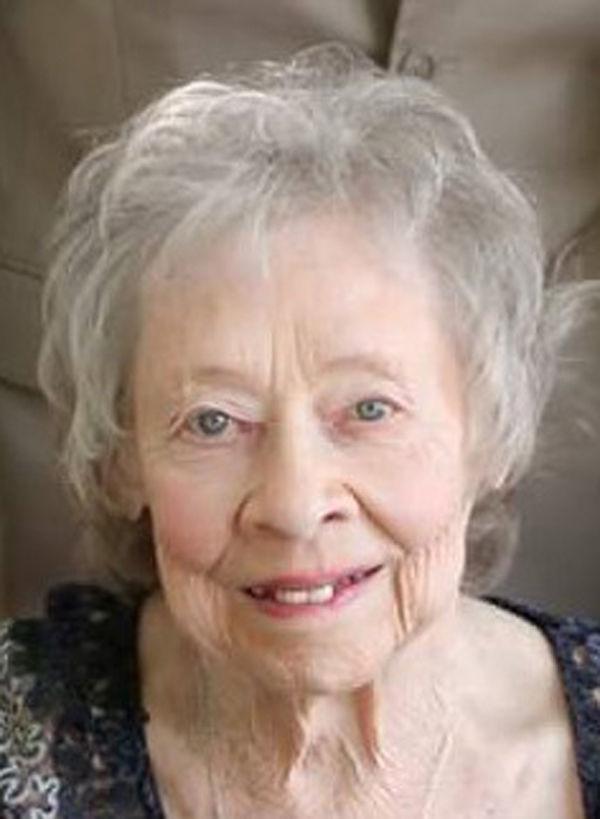 Joann M. Monson, age 85, passed away at Dove Health Care in Bloomer on Friday, February 28, 2020. She was born on July 25, 1934 in Eau Claire to Joseph and Alma Plomedahl. She married Merle Monson on October 24, 1953 at Lake Street United Methodist Church in Eau Claire. She worked for the Eau Claire Department of Human Services but her main job was being a dedicated and loving mom. She was a selfless woman who strived to help others. She was a big Elvis fan and had a great sense of humor with a laugh that was contagious. Spending time with her family gave her the most joy. Many thanks to Dove Healthcare who she thought of as her second family.
She is survived by her daughters: Brenda (Tim) Rogge of Bloomer, Tammy (Clint) Wegerer of Eau Claire; sons: John (Rhonda) Monson of Fall Creek and Mark Monson of Chippewa Falls; grandchildren: Jason (Aryn) Sather, Jamie (Jeremy) Nelson, Allison (Mike) Schindler, Alyssa Rogge, Dustin (Becky) Monson, Jessica Wegerer, Amanda Schaff, Lisa Faust, Savanna Rogge, Santanna (Kyle) Wright and Chantel Rogge; 19 great-grandchildren.
She is preceded in death by her parents: Joseph and Alma; husband Merle; son: Ricky Monson; infant daughter: Linda Monson; brother: Roger Plomedahl.
A memorial service will be held on Thursday March 5, 2020 at 2:00 p.m. at the Dove Healthcare Chapel in Bloomer with a visitation from 1:00 -2:00 p.m. at Dove. Olson Funeral Home is assisting the family. Online condolences may be expressed at olsonfuneralhomebloomer.com