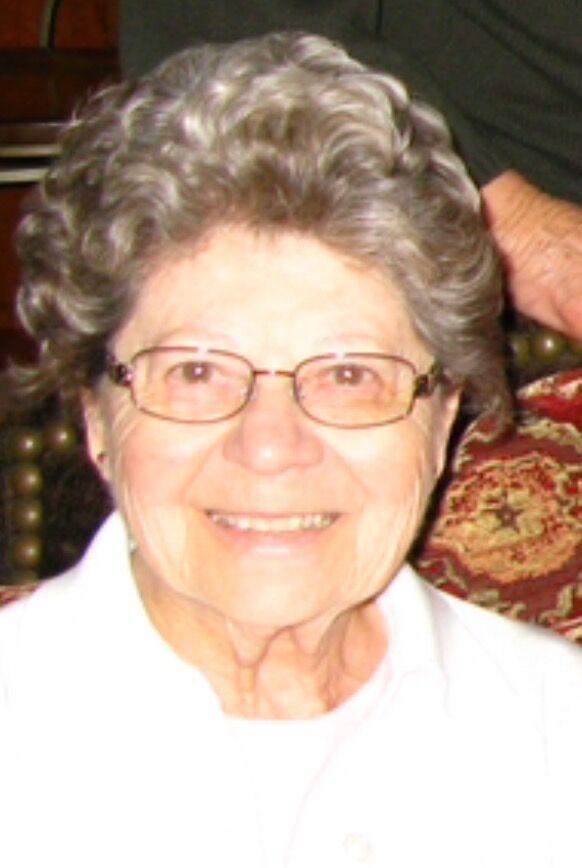 Frances Scholastica Eberle, age 96,  passed away at her home in Bloomer on March 10, 2023.  She was born on February 10, 1927, in Hague, N.D. to John and Barbara (Ell) Buechler. She married Dr. John Eberle OD on December 27, 1950, and worked as bookkeeper for many years.  Frances was also an active part of the Bloomer Community and St. Paul's Catholic Church for most of her life.  She enjoyed spending time out in nature; golfing, skiing, and taking walks. Frances was also active in the community with multiple card clubs, the hospital auxiliary and Women's Catholic Order of Foresters
She is survived by her daughters:  Marcia Eberle of Bloomer and Michele (Tom Zwiefelhofer) Eberle of Chetek; son:  John (Helen) Eberle of Henderson Nev.; five grandchildren and one great-grandchild, numerous nieces, nephews other relatives and friends.
She was preceded in death by her husband: Dr. John Eberle; parents:  John and Barbara; seven brothers and six sisters.
A Mass of Christian Burial will be held at a later date at St. Mary's Catholic Church in Hague, N.D. with burial in the church cemetery. Olson Funeral Home in Bloomer is assisting the family. Online Condolences may be expressed at olsonfuneralhomebloomer.com.