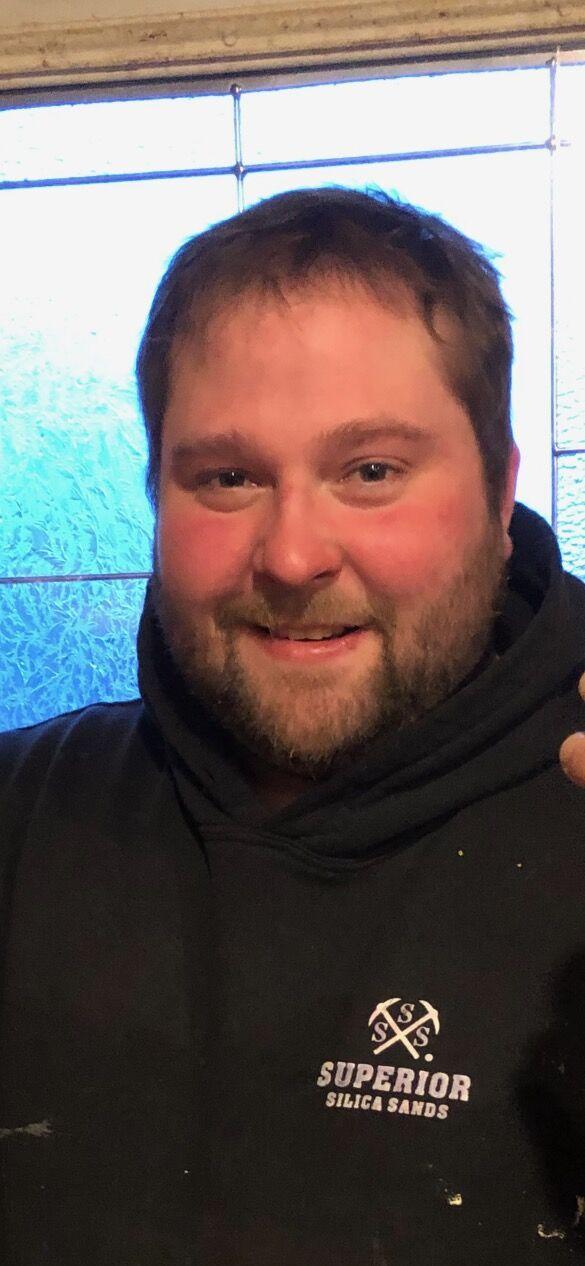 Chad K. Boese, age 32, passed away Saturday, January 1, 2022 at his home in Sand Creek.  He was born on August 11, 1989 in Bloomer to Rhon Boese and Julie Dearth.  He married Megan Baker on September 8, 2018 in New Auburn. Chad was a farmer and loved being outdoors. He was a huge Packer fan and enjoyed hunting, fishing and Christmas time. He had a big heart and loved teasing and joking with Gracie as well as his nieces and nephews. He loved his family and always seemed to have a sparkle in his eye.
He is survived by his wife:  Megan; step-daughter: Gracelyn "Peanut" Yohnk; his mother: Julie (Mark) Luther; grandmothers:  Alice Boese and Joanne Luther; grandfather: Kenneth Dearth; brother: Adam (Krystal) Boese; step-brothers: Jake (Katie) Luther and Isaac Luther; nieces, nephews: Brooklynn, Aiden, Carter, Teigen and Brielle; other relatives and friends.
He was preceded in death by his father: Rhon Boese; grandmother:  Deloris Dearth; grandfathers: Clayton Boese and Chuck Luther; brother-in-law: Riley Baker; beloved dog: Si. 
Funeral services will be held on Saturday, January 8, 2022 at 12:00 PM at the United Methodist Church in Bloomer with Pastor Josh Bourget officiating. There will be a visitation from 10:00 a.m. until the time of service on Saturday at the church. Olson Funeral Home in Bloomer is assisting the family. Online condolences may be expressed at olsonfuneralhomebloomer.com.