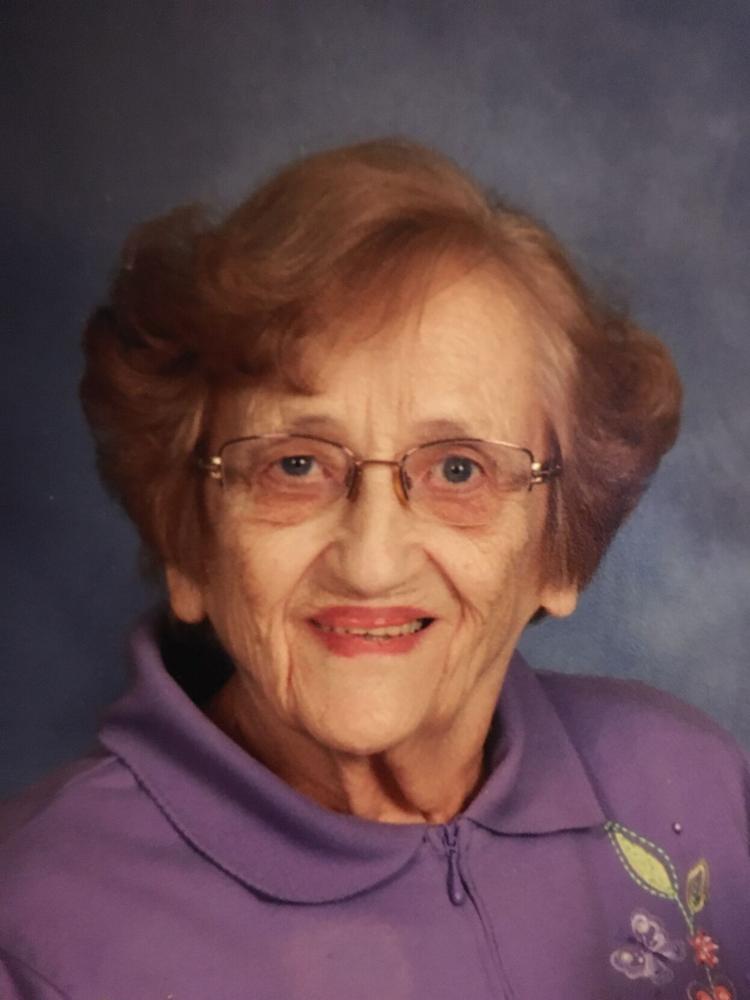 Ruthanne (Nachtwey) Spurlock passed away Monday, December 21, 2020 at her home in Black River, Mich. 
Ruthanne was born on January 6, 1930 in Westboro, Wis. to Robert and Josephine (Grittner) Nachtwey.  After her mother died, Ruthanne and her brother Tom moved to Bloomer, Wis. in 1938 to live with her aunt and uncle, Ray and Fern Nachtwey.
Ruthanne graduated from Bloomer High School in 1948 and went on to receive her bachelor's degree from the Wisconsin State University-Eau-Claire and her master's degree in Library Sciences from the University of Wisconsin-Madison.
On January 24, 1959, she married Rex Spurlock.  They settled in Detroit, but later moved to the country, near Black River, Mich. in 1968. Ruthanne is survived by four of her children, Bob, of Phoenix, Ariz., Ed (Carol), of Austin, TX, Lisa (Mary Onifer) of Ferndale, Mich., Fern (Don) Ward of Springfield, Va., and three grandchildren, Erica Spurlock, of Phoenix, Ariz. and Lauren and Denise Ward of Springfield, Va. 
Ruthanne was preceded in death by her husband, Rex, with whom she joyfully celebrated their 60th wedding anniversary before his death in 2019; her son, Rex, her mother and father, her Uncle Ray and Aunt Fern Nachtwey, her brother Tom and her sister Ethel.
Ruthanne's life embodied a love of learning and knowledge. She enjoyed teaching high school English before turning to her love of helping others discover books, as a librarian at the Main Branch of the Detroit Public Library in the 1960's. While there she started a program to read books to under-privileged children, to make books accessible to them and inspire a love of reading. She recalled fond memories of walking to the Library on Woodward, seeing artists recording in the windows of Motown and seeing children excitedly expanding their world through books. After moving to Black River and seeing that many children didn't have regular access to a library, Ruthanne started a Book-Mobile program, bringing books to school children. Ruthanne never stopped learning, earning certification as a Master Gardener and Master Food Preserver through Michigan Cooperative Extension programs. She taught multiple 4-H classes, including canning, sewing, gardening and others. Ruthanne was also very active in her church, St. Gabriel Catholic Church. She helped to start the rosary group, was on the Parish Council and a long-time member of the Altar Society, served as a Eucharistic Minister and taught CCD.
Ruthanne raised her children and granddaughters to value education, hard work, and to have the courage of their convictions to see and point out injustice. Ruthanne was a smart, educated role model of a woman with a great sense of humor to her last day. From her legendary pickled dilly beans to her insightful Facebook posts on the human condition, she will be greatly missed.
A viewing was held at Gillies Funeral Home in Lincoln on Sunday, December 27 from 2 - 5 pm. A funeral Mass was held at St. Gabriel Catholic Church in Black River on Monday, December 28 at 3:00 p.m. In consideration of COVID-19 safety concerns, for anyone wishing to pass on socially-distanced condolences in lieu of attending services, the family would gratefully welcome a note dropped off at the Spurlock home, and look forward to a safer time after COVID to meet in person.