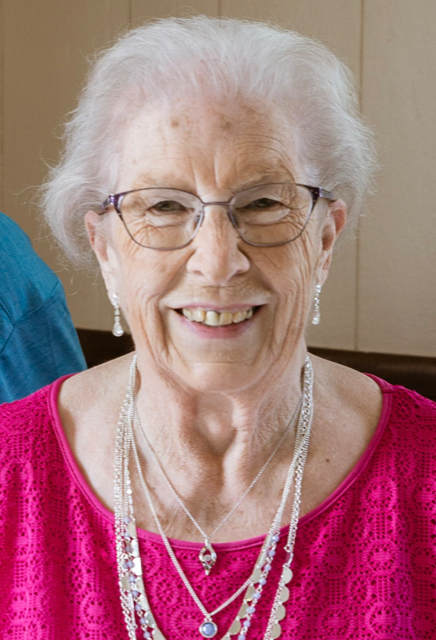 Eunice J. Sherrick, age 84, passed away on November 16, 2021 at Dove Healthcare in Bloomer.  She was born on April 2, 1937 in Wisconsin to Ernest and Josephine (Hetke) Oldenberg.  She married Dennis Sherrick on June 13, 1959 at St. John's in Eagleton. Eunice was a Bank Teller in Bloomer for 53 years.  She volunteered at the Bloomer Aquatic Center and enjoyed knitting, cheering for the Packers, getting together with her high school classmates and spending time with family and friends.
She is survived by her husband: Dennis from Bloomer; daughters: Rhonda (Cooter) Chevrier of Chippewa Falls, Kelly Walters of Eau Claire, Heidi (Steve) Morning of Bloomer; sister: Erma Bowe; 6 grandchildren, 7 great-grandchildren, nieces, nephews other relatives and friends.
She is preceded in death by her parents: Ernest and Josephine; brother: Lloyd Oldenberg; in-laws: Hazel and Frank Sherrick
Private services will be held at a later date. Olson Funeral Home is assisting the family. Online Condolences may be expressed at olsonfuneralhomebloomer.com. Please direct memorials to the Dove Healthcare Community Foundation in Bloomer Wisconsin, in memory of Eunice.