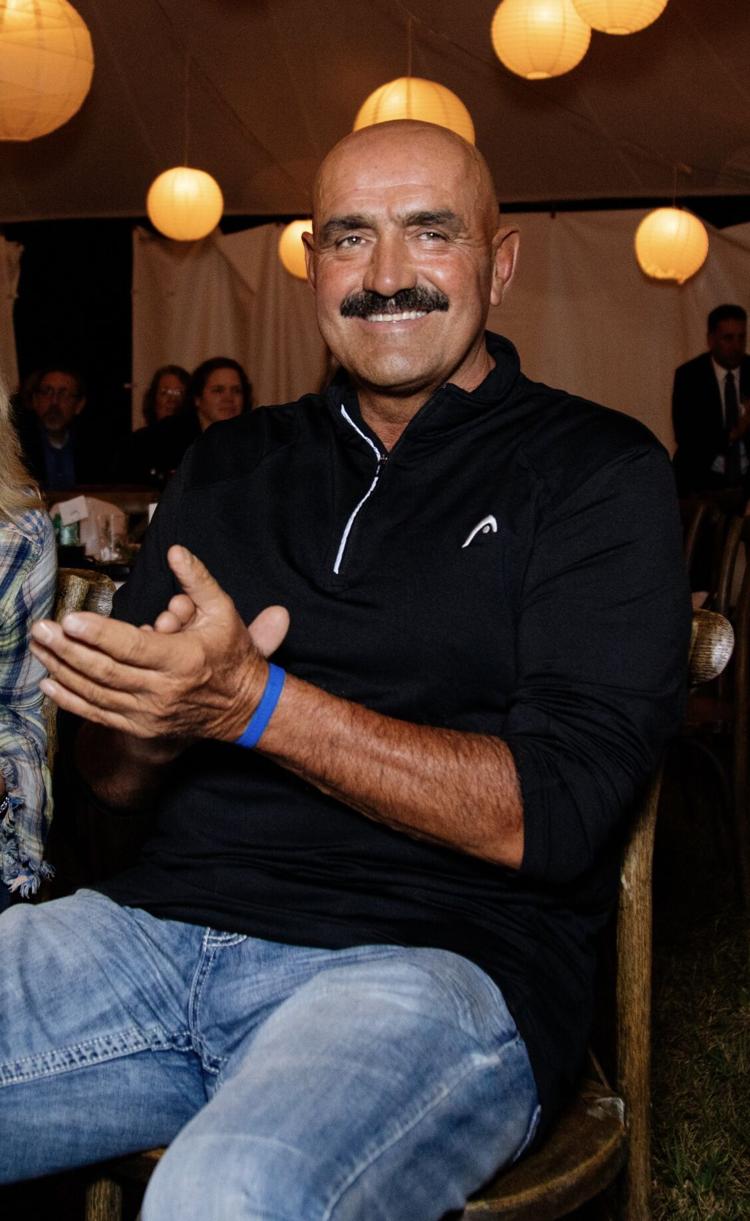 Our family is so saddened to share that Charles "Chuck" Schaaf Jr., 62, of Chetek, passed away from a heart attack on Monday, October 12th, 2020 at University of Minnesota Fairview Hospital with family by his side. Chuck had chosen a selfless act to be a donor of life. On Tuesday October 13th, Chuck donated his kidneys and liver to 3 other people, changing and saving their lives and their families lives forever. Chuck is carrying on his and his family's life in a new way while helping others.
Chuck was born on November 2nd, 1957 to Chuck Sr. and Janette Schaaf of Chetek. Chuck was the oldest of three siblings and one of the many Schaaf boy cousins. Chuck and his siblings were raised on the Schaaf Farm on Cty Rd A where Chuck resided and continued raising horses and farming after his parents passed. Every spring was spent working draft horses with his dad and family. Chuck's love for horses, baling hay, helping others, playing basketball and love for family and friends continued on his whole life. Chuck owned, raised and trained many draft horses for pulling competitions. Chuck's competitive side would not settle for second, but always had to win first place just like his dad. He was so proud of his room full of trophies and beautiful draft horses through the years.
Chuck graduated from Chetek High School in 1976. His competitive and driven spirit was shown on the basketball court and football field through his high school years. His love for the game of basketball continued on in college playing for UW-Stout where he also studied and received a bachelor's degree in Vocational Rehabilitation & Special Education. While playing an away game in Billings, Montana, Chuck broke his leg during the game and had to have surgery before returning home. His coach always said he had so much heart and determination and that he had never met a man who had such strong hands and such a high jump for his height.
Chuck was a special education teacher for 30 years for several school districts touching the lives of many students. He also was known as "Coach" to many. He coached several basketball teams through all the years of teaching including coaching for his own children when they were younger and their teammates. After Chuck retired from teaching and coaching, he could always be found in the stands cheering on and supporting his children. Later in life, Chuck played basketball in a men's league in Rice Lake, WI for many years, never losing touch with his competitive nature.
Chuck was a proud parent, son, sibling, cousin, husband, father-in-law, teacher, teammate, coach, mentor, horseman and a friend to many. He couldn't wait to one day be a grandpa. He leaves behind a legacy that will continue on and continue to touch many lives. On September 26th, 2020 Chuck had such a special time with family and friends at his daughter's wedding. He was able to drive a carriage with his pulling horse Tony and bring his daughter to the aisle. This is one of the many moments and memories many will hang on to and cherish forever and always, through rain or shine.
From his children, our family would like you to know how much our dad means to us and how much family meant to our dad, including his horses. Our dad was strong, kind, loving and proud of the beautiful life he lived and the life he gave us all. We will miss him so much all the days ahead and love him with our whole hearts. Our dad is giving us strength to stand and carry on. We promise to live this life for dad, the one who has taught us so much. His contagious smile, twinkle of his eye, loving soul, warm laughter and strong hands will never be forgotten. We will always remember dad when the warm sun shines, when the nighttime sky is filled with stars, when the rain falls and the autumn leaves glow.
We miss and love you so much.
Chuck leaves to celebrate his memory: children, Alexis (Kevin) Donovan, Casper, WY; Charles "Chuckie" Schaaf III, Chetek, WI and Jordan Schaaf (Rachel), Chetek, WI; brother, Fritz Schaaf, Chetek, WI; sister, Cheri Schaaf, Chetek, WI; niece and nephews: Ashley Mack, Ross Jaeger, Harrison Schaaf and Donovan Schaaf, cousins and other loving family and friends as well as his three beloved horses, George, Tony and Chief.
He was preceded in death by his parents Janette and Charles Schaaf Sr. and other loving family and friends.
Due to the current Covid Pandemic a visitation for Chuck will be held outside the Chetek Lutheran Church in the Church parking lot on Wednesday, October 21, 2020 from 4:00 p.m. to 6:00 p.m. followed by a Private Family Funeral Service. Please practice the social distancing guidelines and please wear a facial covering if possible while greeting the family.
The funeral service will be live streamed at www.cheteklutheran.org please join the family for the service virtually. They would love you to join them in celebrating the life of their father.
In lieu of flowers, donations or contributions to Chuck's children would be appreciated. All cards can be sent to the funeral home or brought to Chuck's visitation. Chuck and his children thank you from the bottom of their hearts.
The Burnham-Ours-Kolstad Family Funeral Home of Chetek has been entrusted with arrangements.