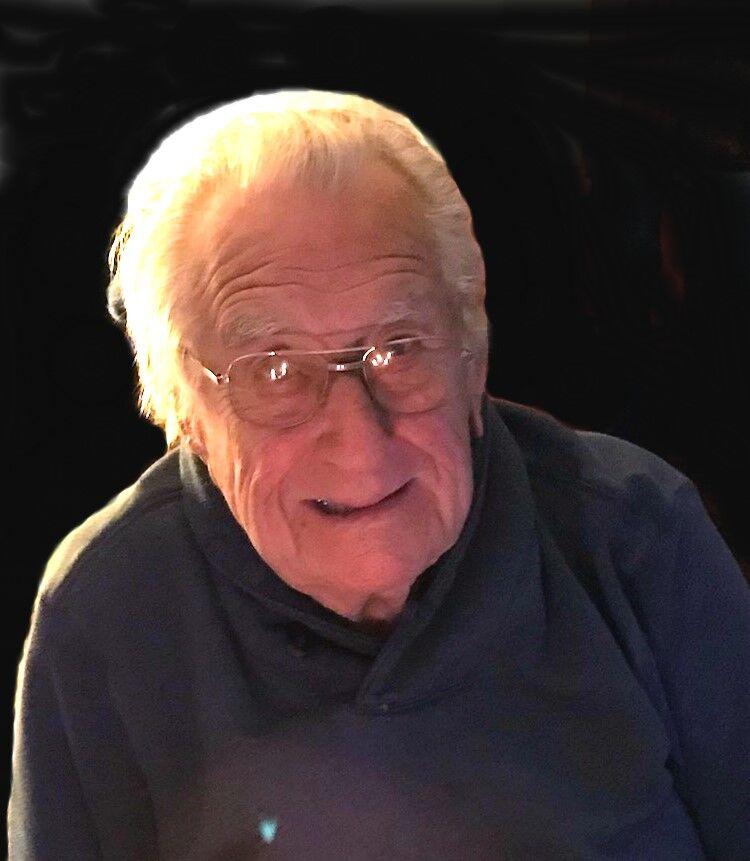 Raymond Wojtowicz, 94, of the Rusk County Township of Rusk, Wis., passed away peacefully on January 21, 2021, at Mayo Clinic Health System – Chippewa Valley in Bloomer with his family near him.
He was born May 29, 1926, in Chicago, Ill., the son of John and Valeria (Krata) Wojtowicz. He graduated from Crane Tech High School in Chicago in 1944. Raymond entered the U.S. Army, serving in the 112th Calvary Regimented Combat Team in the Asiatic Pacific Theater, Philippines. He received two Bronze Stars for his valor of service.
Raymond married Doris M. Motykowski on September 17, 1949. He worked his entire career as a safety engineer for USF & G in Chicago until his retirement. After retirement, the couple moved to New Auburn and enjoyed their lives together immensely with family & friends on the Clear Lake Island Chain.
Raymond was a member of St. Paul's Catholic Church in Bloomer, Wis., and St. Collette Catholic Church in Rolling Meadows, Ill. His favorite pass times included fishing, gambling, snowmobiling, and boating. Above all, he loved spending time with his family.
Raymond is survived by three children: Gary (Anita) of Venice, Fla., Roger (Nancy) of Twin Lakes, Wis., and Dorice Cichon of Streamwood, Ill.; seven grandchildren: Shawn, Daniel, Phillip, Thomas, Matthew, Priscilla, and Joseph; eight great-grandchildren: Angela, Victoria, Zachery, Lucas, Dean, Roland, Marcella, and Reid; a sister: Jennie D. Wojtowicz of Algonquin, Ill.; and by many nieces, nephews, and cousins.
He was preceded in death by his wife: Doris; son: Todd Wojtowicz; and his sister: Valerie Wojtowicz.
Private funeral services will be held at 11 a.m. Wednesday, January 27, 2020, at River Woods Funeral Chapel in Des Plaines, Ill. Entombment with Military Honors will follow at All Saints Cemetery Mausoleum in Des Plains, Ill.
Instead of flowers, memorial contributions are preferred to the family and will be directed to a charity that Raymond preferred.
Thompson Funeral Home & Chippewa Valley Cremation Services in Bloomer is serving the family. To express condolences online, please visit www.thompsonfuneralhome.com.