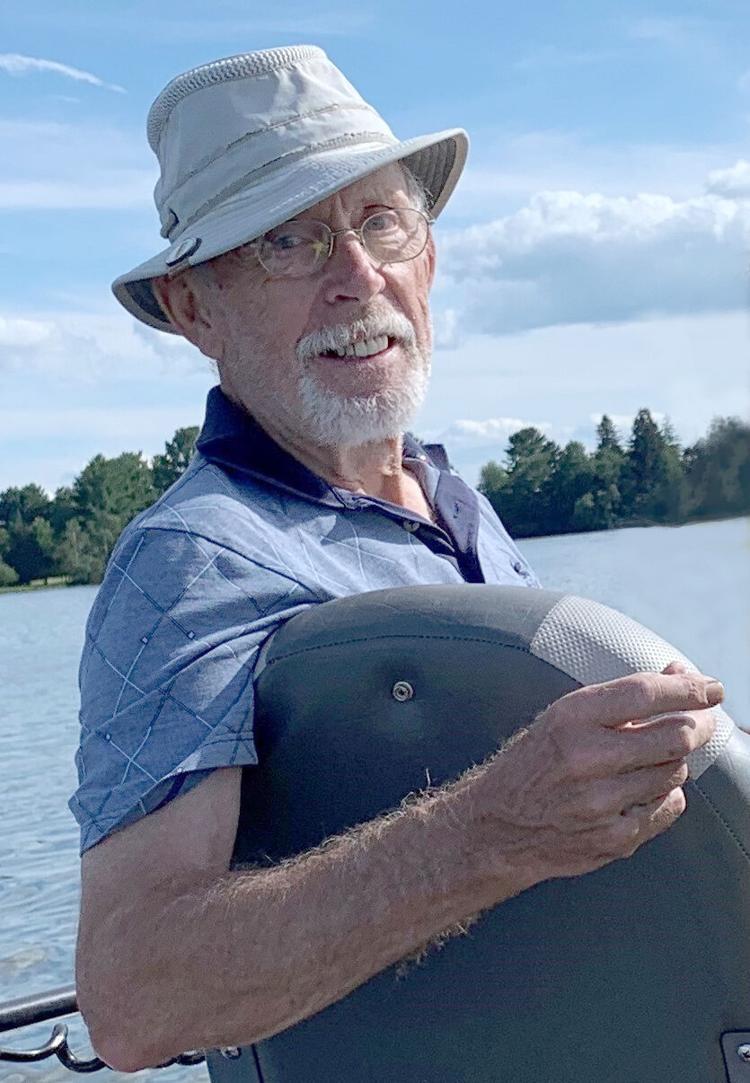 Leonard E. Stewart, 80, of Eau Claire, passed away Monday, October 12, 2020 at his home, surrounded by his loving family and under the care of St. Joseph's Hospice.
Len was born August 31, 1940 in Eau Claire, Wis. to Leonard and Mary Vee (Duax) Stewart. He is a 1959 graduate of Bloomer High School. He married Carolyn Bischel on October 22, 1960 at St. Paul's Catholic Church in Bloomer. Carolyn survives.
He is further survived by his children, Monique, Jennifer and John (Marilda); brother, Gordon Duax; sisters, Linda (Dick) Sater, Norma Jean "Beanie" (Dick) Coons; granddaughters, Miranda (Andy), Malorie (Nels), Megan (Bobby), Madi (Josh) and great grandchildren, Tristen, Christian, William, Harper, Oliver, Caleb, Lucy, Joy and Audrey; special brother, Jesse LaGesse and many nieces and nephews.
Len is preceded in death by his parents and a sister, Kathryn "Kathie."
He enlisted in the US Air Force in 1959, became a communications specialist and was stationed in England. His enlistment ended in 1964 and returned stateside and worked as a field service engineer for IBM for 24 years. He graduated from UW – Eau Claire in 1973 with a BA in business administration supplemented with art classes. In 1976 he started his own company.
Len enjoyed golfing, fishing, playing cribbage, building birdhouses and creating cork art. He most enjoyed spending time with his family and celebrating the birthdays of grandchildren and great grandchildren, to whom he was known as "Papa."
A celebration of Len's life will be forthcoming.
The family would like to send a special thank you to the wonderful staff of St. Joseph's Hospice and would like to recognize their excellent care and support. In lieu of flowers, memorial donations in honor of Len can be given to St. Joseph's Hospice of Chippewa Falls.
Chippewa Valley Cremation Services – Celebration of Life Center is assisting the family with arrangements. Online condolences can be left at www.chippewavalleycremation.com