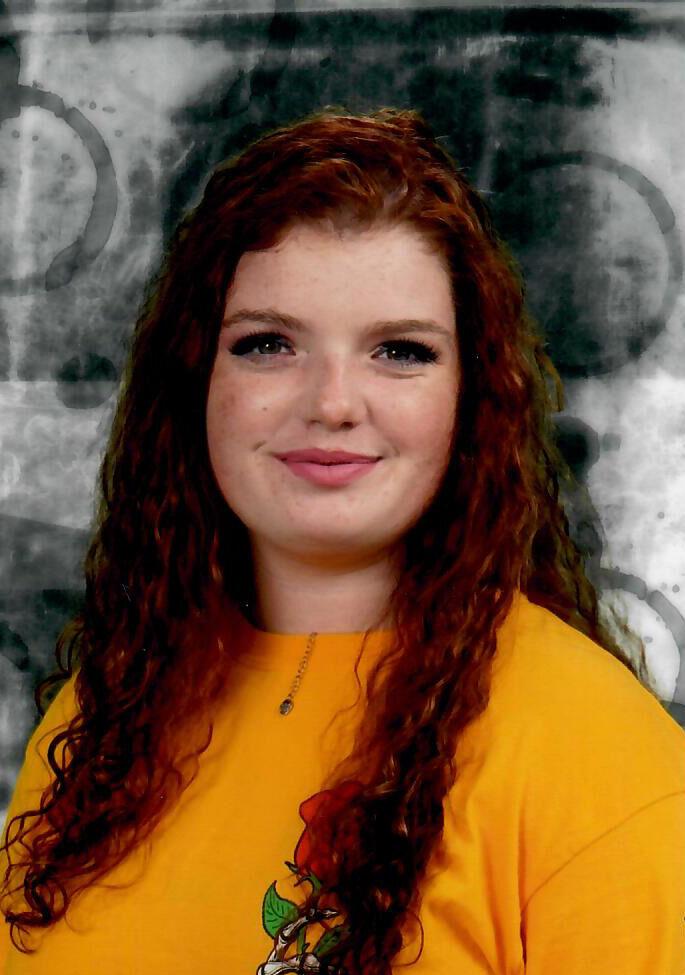 Hailey Jo Reed, age 16, passed away August 30, 2021.  She was born September 29, 2004 in Chippewa Falls to Candice Reed and Timothy Hetchler. Hailey was beginning her junior year at New Auburn High School.  She enjoyed playing sports, especially cheerleading, basketball and track.  She was a self-taught seamstress and was just finishing her homecoming dress.  She also enjoyed listening to music, crocheting, hunting bear and deer and hanging out with her family and friends. 
She is survived by her parents:  Candice and Phillip Fedie of New Auburn, Timothy and Jessica Hetchler of Chetek; brothers:  Zachary Fedie of New Auburn, Matthew Fedie of New Auburn and Gavin Harshman of Chetek; grandparents: Paul and Sandi Reed of New Auburn, Richard and Donna Fedie of New Auburn, Ora Hetchler of Chetek and Todd and Sue Harshman of Clear Lake;  aunts and uncles: Cyndi Reed of Bloomer, Brian (Heidi) Fedie of New Auburn, Jesse (Crystal) Fedie of New Auburn, Mike (Jodi) Hetchler of Eau Claire, Marissa Harshman of Lake City, Minn., Lisa (Dylan) Foster of Franklin, Ind. and Holly Harshman of Clear Lake, Wis.; numerous other relatives and friends.
She was preceded in death by grandmother: Nan Hetchler and cousin: Dalton Reed.
Funeral services will be held on Saturday, September 11, 2021 at 2:00 p.m. at St. Jude's in New Auburn with a visitation from 12:00 Noon until the time of service at the church. Interment will be in the Tillinghast Cemetery. Olson Funeral Home in Bloomer is assisting the family. Online Condolences may be expressed at olsonfuneralhomebloomer.com.