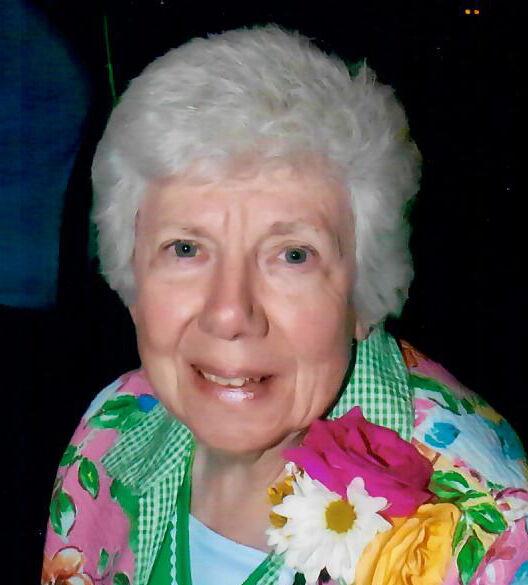 Sally Ann Jannusch, age 79, passed away peacefully at her beloved cabin in the woods on Wednesday, June 9, 2021. She was born on June 22, 1941 in Kenosha to Ernest and Delilah (McCrae) January. She married William Jannusch on April 18, 1970 in Bristol, Wis. Sally worked in Personnel at Abbott Labs in Illinois for several years but spent most of her life making a loving home for her family. Volunteering was an important part of her life. She was a Sunday School teacher and Superintendent, a Girl Scout leader, the High School Band Boosters President and a teacher's aide for many different grade levels. In her free time she enjoyed baking, gardening, playing the organ and spending time with her family and friends.
She is survived by her husband: Rev. William Jannusch of Cornell, Wis.; children: Suzanne Rose of Sturgeon Bay, Wis., Sarah (Matt Legas) Jannusch of Minneapolis, Minn., Matthew (Michal Janicki) Jannusch of Chicago, Ill. and Thomas Jannusch of Cornell, Wis.; grandchildren: Delilah, Phoebe and Iris; brothers: Ernest January of Antioch, Ill. and Ronald January of Amory, Miss.; sister: Betty (Arnold) Olkives of Augusta, Wis.
She was preceded in death by her parents: Ernest and Delilah (McCrae) January; brother: Robert January.
A funeral service will be held on Saturday, June 19, 2021 at 2:00 p.m. at Zion United Methodist Church in Chippewa Falls with a visitation two hours prior to the service. Please follow CDC guidelines. Interment will be in the Eureka Cemetery in Winnebago County on Sunday, June 20, 2021 at 2:00 p.m. Olson Funeral Home in Bloomer is assisting the family. Online condolences may be expressed at olsonfuneralhomebloomer.com. "The family would like to express their thanks to the Mayo hospice caregivers for their years of care."