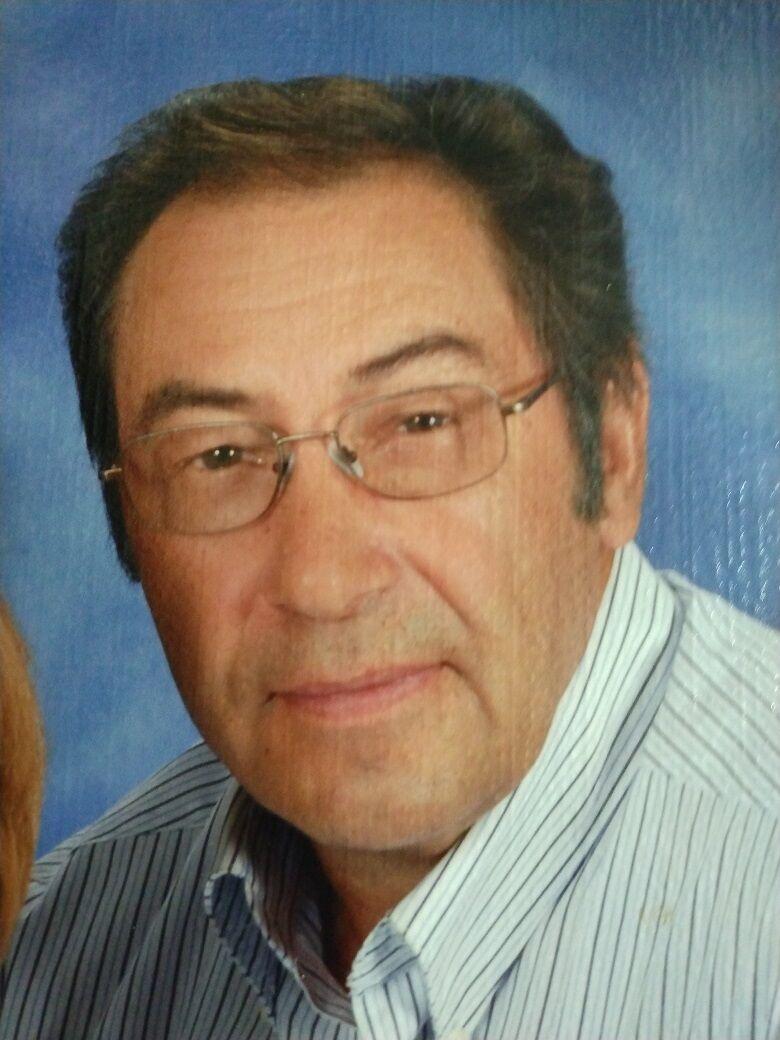 Rodger D. Falkenberg, 75 of Bloomer, Wis. passed away Friday, September 30, 2022, after a courageous battle against Lewy Bodies Dementia.
Rodger was born on November 6, 1946, to Carl and Rose (Jiskra) Falkenberg.
He graduated from Cadott High School and joined the US Army, serving in Vietnam. On September 2, 1972, Rodger married the love of his life Donna (Seibel/Braden) and he became an instant dad to two very lucky girls.
Rodger worked as a cheese maker at Jim Falls Dairy, a large diesel mechanic and from 1978 to retirement, as a school and charter bus driver and mechanic for Kobussen Buses – Bloomer (formerly Geissler Bus and Blackhawk Express). He was busy tinkering with or "fixing" something. He enjoyed spending time with family and friends, going up to the land, camping, fishing, hunting and teaching his grandkids life skills. Rodger loved to laugh and share this joy with others (sometimes at his own expense). He will forever be remembered for talking Donald Duck.
He was a member of Saint Paul's Catholic Church, the Knights of Columbus, and the Bloomer VFW.
Rodger is survived by Donna, his wife of 50 years; two daughters: Kelly Barrick (William Prill) of Elk Mound and Lisa (Delwin) Cottrell of Trego; four grandchildren: Drew and Ashton Barrick and Douglas and Rebecca Cottrell; 12 Siblings: Muriel Rose, Evie (Howard) McAvoy, Ernie (special friend: Janet), Carl (Judy), Beverly (Richard) Paulsen, Maggie Fincham, Mary Ann (Larry) Lemmo, Donna (Gary) Loring, Jan (Kevin) Westerman, Bill (Janice), Leslie, and Dawn Gardner; four sisters-in-law: Joan (Tom) Schwartz, Lois (John) Petska, Janet (Jim) Michaud, and Kathy Budzinski. Also, many nieces and nephews.
He was preceded in death by his parents; three brothers: Joe, LaVerne, and Eugene; four brothers-in-law: Bob Rose, Greg Gardner, Paul Seibel and Myron Budzinski; in-laws: Bert and Jeanette Seibel; and family cat: Kitter.
Special thanks to VitaCare Living and Moments Hospice for all their care and support.
Mass of Christian Burial will be held at 10 a.m. Monday, October 10, 2022, at St. Paul's Catholic Church in Bloomer with Father Victor Feltes celebrating the mass.  Burial with Military Honors conducted by the Bloomer VFW and American Legion/AmVets will follow at St. Paul's Catholic Cemetery.  Visitation will be held from 1-4 p.m. Sunday, October 9 at Thompson Funeral Home & Chippewa Valley Cremation Services in Bloomer.  A prayer service will be held at 4 p.m. Sunday at the funeral home.  
Thompson Funeral Home & Chippewa Valley Cremation Services in Bloomer is serving the family. To express condolences online, please visit www.thompsonfuneralhome.com.