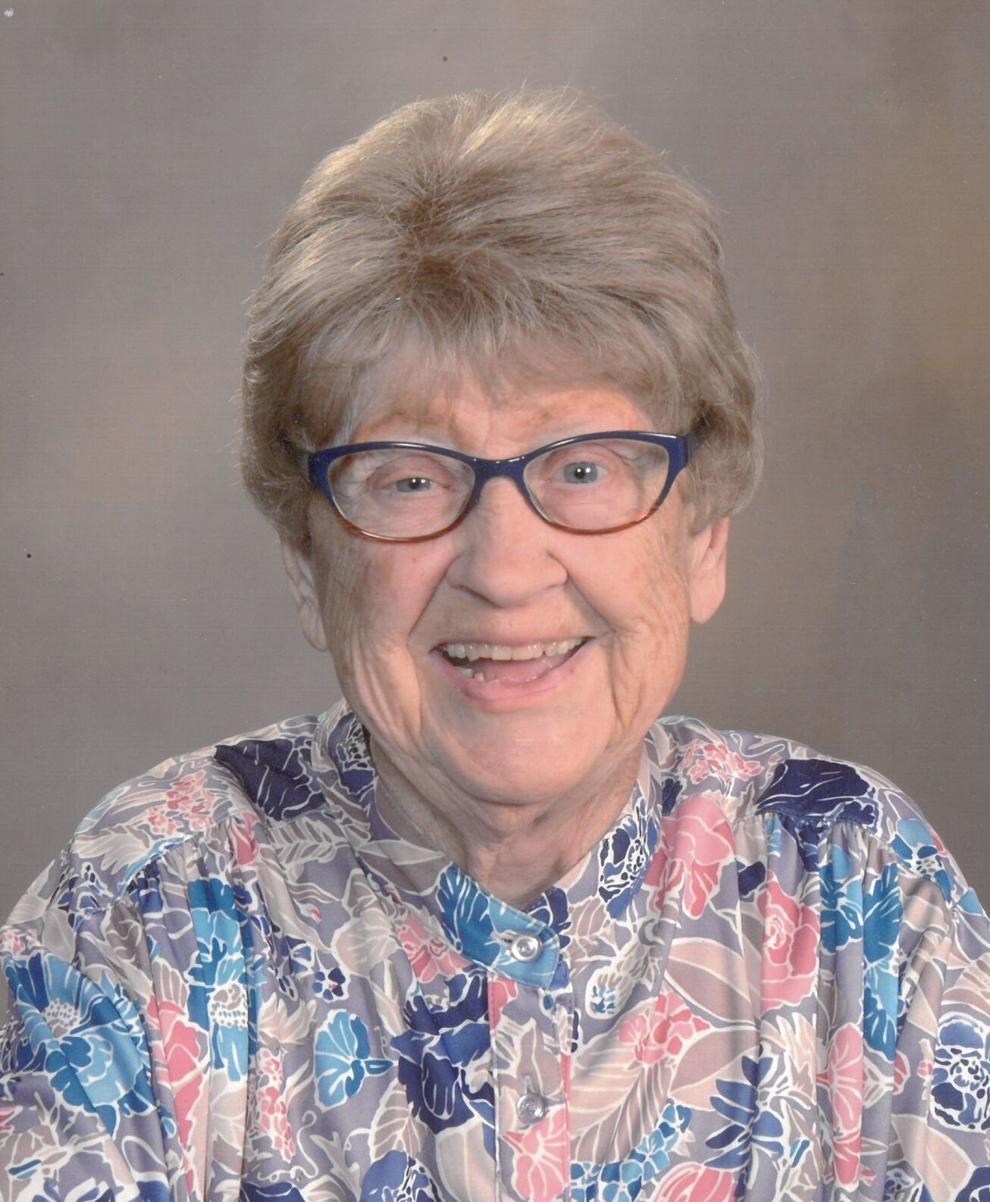 Agnes "Aggie" Evelyn Prochnow, 95, of Chetek and formerly of Chippewa Falls died Monday, March 13, 2023, at Meadowbrook Nursing Home in Chetek.
Agnes was born December 9, 1927, on a farm near Bloomer and later the family moved to Cooks Valley. She was the daughter of John and Katherine (Borovka) Sykora.
Agnes spent a number of years with the Sisters of the Divine Savior in Milwaukee before returning home. Agnes then moved to California to be a nanny, a nurse's aide, and cared for her husband, Alvin, her brother, Archie, and housed several nieces. She cleaned the Altar linens, recited the rosary at Wissota Lakeside, was a member of the Third Order of Franciscans, and delivered mail at St. Joseph's Hospital.  She also attended daily Mass and the Adoration Chapel. Agnes worked at Menomonie Hospital before moving to Chippewa Falls. Agnes was a member of Notre Dame Church.
She loved animals, children and ceramics and was a wonderful caretaker whom everybody considered their second momma.
Agnes is survived by one sister: Rose Quinlan of Kewaunee and seventy-one nieces and nephews.
Agnes was preceded in death by her husband: Alvin; her parents; six brothers: Archie, Aloysious, Joseph, Ernest, John and Richard Sykora; seven sisters: Christina Hagen, Helen Pecha, Mary Prince, Anna Langman, Sister Mary Jane, Theresa Shakal and Regina Rogge and nine nieces and nephews.
Funeral services for Agnes E. Prochnow were held at 10:30 a.m. Friday, March 17 at Notre Dame Church in Chippewa Falls.
Rev. Brandon Guenther was celebrant of the funeral Mass assisted by Mass server, Mike Korger. Interment was in Hope Cemetery in Chippewa Falls. Music during the Mass was provided by Nancy Haley and Beth Martinek. Readings were given by Dan Shakal. Gift bearers were Mary Hamman and Marlene Millevolte. Casket bearers were Tom Jaroski, Nick Michels, Ed Miniatt, Jim Prince, Joe Shakal and Tom Sykora.  The Secular Franciscans recited the rosary before the services at the church.
Horan Funeral Home in Chippewa Falls is in charge of arrangements. Family and friends may express condolences online at www.horanfuneralhome.com.