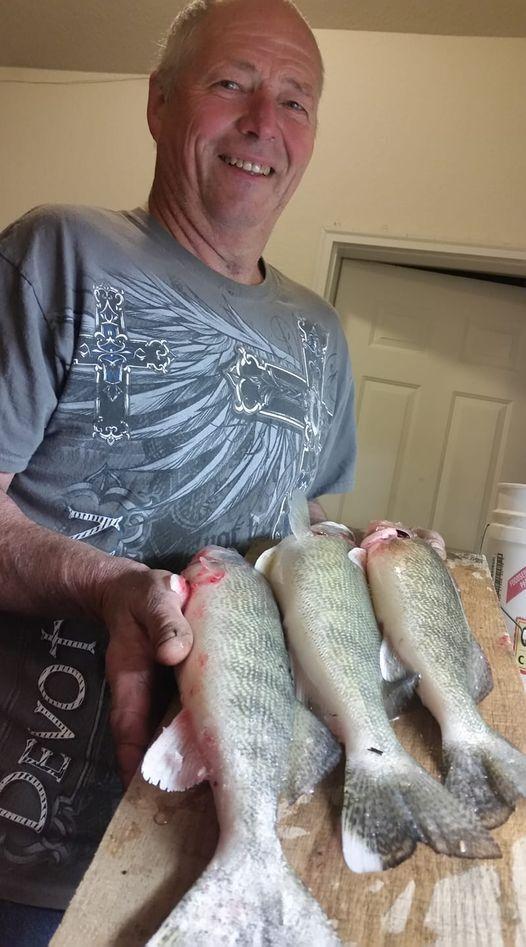 Jerry Anderson, age 67, passed away on Tuesday, July 13, 2021 peacefully at his newly built home in Godley TX.  He was born on January 3, 1954 to Carol and Edwin Anderson in Lisbon, North Dakota.  Jerry was raised in the town of Wyndmere, N.D.  On July 20, 1984 Jerry married Marie Scheidecker in New Auburn, Wis.  
Jerry worked as a mechanic at Day's Tire and Auto in Bloomer for about 30 years. In his free time, he enjoyed building houses, working on engines, water skiing, fishing and having a cold beer with friends and family.
He is survived by his wife: Marie Anderson of Godley, TX (Chetek, Wis.); his son: Richard Anderson (Jennifer) of Godley, TX; grandchildren: Timothy (19), Daniel (17), Abagail (10), Hannah (8) and Joshua (7); mother: Carol Dotzenrod; siblings: Darryl Anderson (Nanita), Ed Anderson, Kathy Walton (Ed); stepsister: Nancy (Duane) Brosowske; stepsister-in-law Kathy Dotzenrod; mother-in-law: Clara Scheidecker; brothers-in-laws: Paul Scheidecker (Jodi), Terry Scheidecker (late Candice) and Dean Scheidecker (Dieta); sisters-in-laws: Connie Scheidecker, Lisa Butler (Jim), Heidi David (Kevin) and Patty Hladilek (Troy); numerous nieces, nephews, other relatives and friends.
He was preceded in death by his father: Edwin Anderson; step-father: Alvin Dotzenrod; father-in-law: Elvin Scheidecker; step-brothers: Ron Dotzenrod, Ralph Dotzenrod.   
A Celebration of Life will be held Sunday, September 19 from noon – 3:00 p.m. at the White Pine Pavilion, 9832 County Hwy SS, Bloomer, Wis. 54724.
Olson Funeral Home in Bloomer is assisting the family. Online condolences may be expressed at olsonfuneralhomebloomer.com.