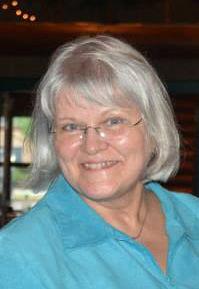 Mary Kay Rothbauer Smith died on April 17, 2020 from complications following surgery for a ruptured brain aneurysm in Minneapolis, Minn.
She was born August 9, 1952 in Bloomer, Wis. to Louis and Edna Libersky Rothbauer the youngest of six children. She graduated from Bloomer High School with the class of 1970. She also attended Northwest Technical College and earned an Associate degree in Marketing and Graphic Communication. She retired three years ago from the Oneida Casino in Green Bay, Wis.
She was a very gifted artist.
She was preceded in death by her parents. She is survived by two sons, Boone, his wife Aimy and two children, Haycinth and Bohdan of Lothian, Maryland and Benjamin, his wife Tevy and son Wylde of Minneapolis, Minnesota. She is further survived by two sisters Darlene (Vernon) Lauer of Bloomer and Sandra (David) Nelson of Eau Claire and three brothers Gerald Rothbauer of Chippewa Falls, Donald (Mary) of Bloomer, and Richard (Lynn) of Sarona, Wisconsin and many nephews and nieces and friends. She will be greatly missed by all of them.
It was her wishes that there would be no memorial service.