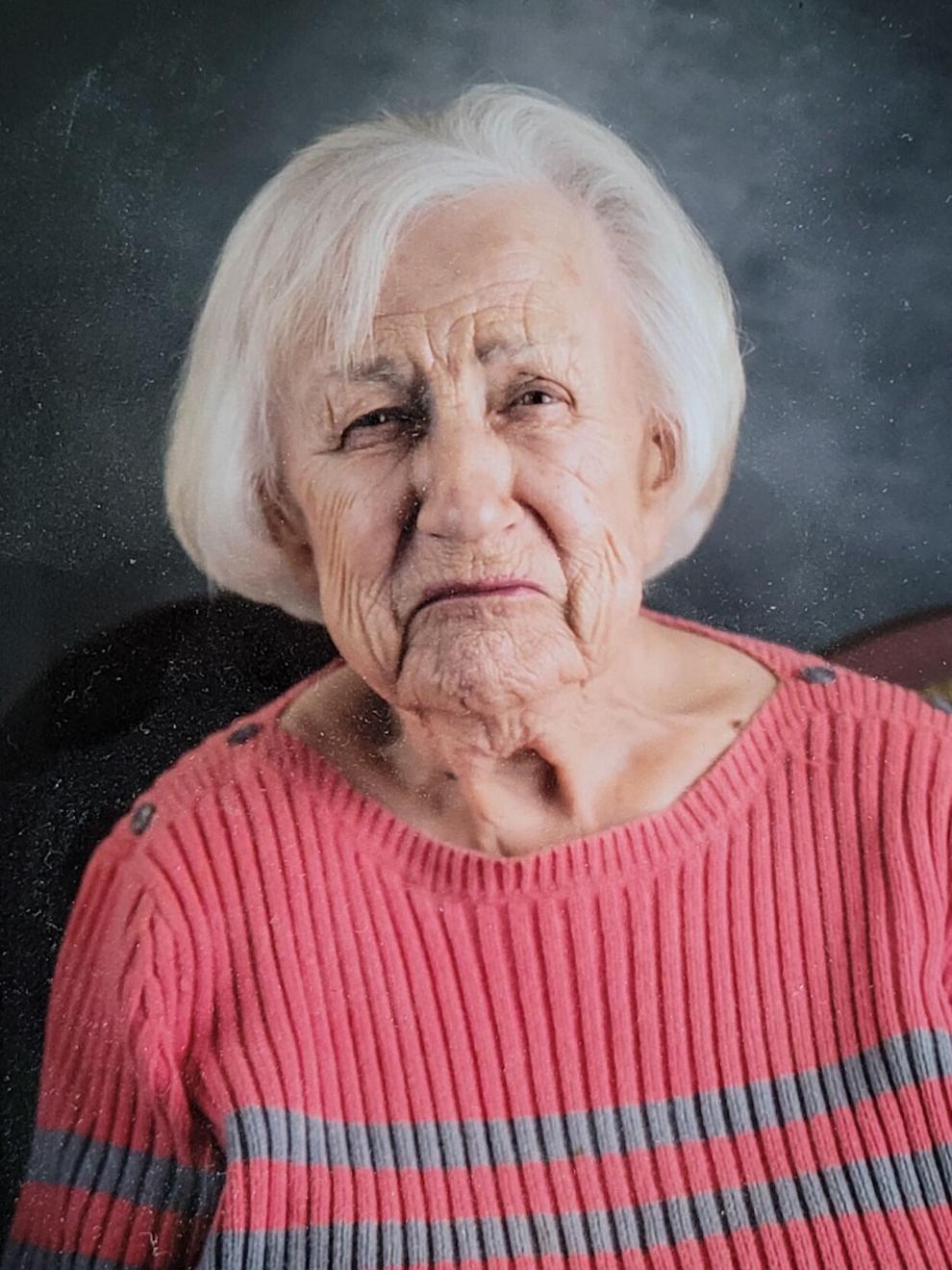 Helen M. Kellen, 97, of Bloomer, passed away Saturday, November 13, 2021, at River Pines in Altoona with her family at her side.
She was born May 10, 1924, in Bloomer, Wis., the daughter of Frank and Mary (Bohl) Seibel. Helen attended St. Paul's Catholic School and graduated from Bloomer High School in 1942. She went on to vocational school and received her secretarial certificate.
Helen married the love of her life, Aloysius "Al" Kellen in August of 1948 at St. Paul's Catholic Church.  They had three wonderful children, Mark, Kay, and Jon. Helen was very dedicated to her family and her church. She enjoyed going for walks and spending time with her family, playing cards, golfing, watching the Brewers and Packers. She enjoyed adventures traveling, spending the winters in Arizona with her husband and friends.
She worked as secretary at the Bloomer Creamery until she married and later worked as secretary for the St Paul's Catholic Church.
Helen is survived by her three children: Mark (Jane) Kellen of Bloomer,  Kay (Randy) Wilson of Rockwall, TX, and Jon (Patti) Kellen of Dassel, Minn.; seven grandchildren: Sara, Michelle, Jennifer, Bryan, Christopher, Felicia, and Sean; 14 great-grandchildren; one great-great grandchild; three sisters: Mary Ann Benish of Bloomer, Margie (Harry) Spoden of Brooklyn Center, Minn.; and Dolores Clemons of Wauwatosa, Wis.; a brother, Francis (Kay) Seibel of Elk Mound, Wis.; three sisters-in-law: Madonna Seibel of Bloomer, Donna Kellen of New Auburn, and Rosemary Kellen of West Allis, Wis.; and numerous cousins, nieces & nephews.
Helen was preceded in death by her husband, Al in 2007; a brother: Arthur Seibel; and three sisters: Myra Severson, Jean Keirns, and Ilene Boese.
Mass of Christian Burial will be held at 10 a.m. Friday, November 19, 2021, at St. Paul's Catholic Church in Bloomer with Father Victor Feltes celebrating the mass. The service will be livestreamed on the Thompson Funeral Home Facebook page. Interment will follow at St. Paul's North Catholic Cemetery in Bloomer. Visitation will be held from 4-7 p.m. Thursday and from 9-9:30 a.m. Friday, all at Thompson Funeral Home in Bloomer. A Christian Vigil service will be held at 7 p.m. Thursday at the funeral home.
Thompson Funeral Home & Chippewa Valley Cremation Services in Bloomer is serving the family. To express condolences online, please visit www.thompsonfuneralhome.com.