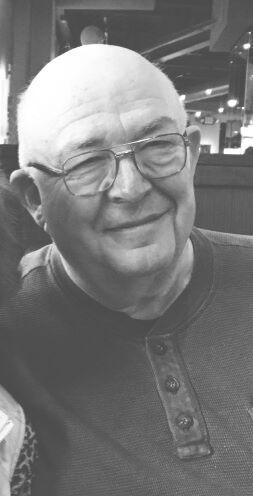 Lawrence "Larry" Howard Rufledt Sr., Hanover, Minn., Passed away Monday, August 17, 2020 at the age of 73, after valiantly fighting complications from Covid-19.
Larry was born November 29, 1946, in Chippewa Falls, the son of Howard and Juanita (Bitney) Rufledt.
He grew up on the family farm north of Jim Falls, and graduated from Cornell High School in 1964. He then graduate from the University of Wisconsin-River Falls, with a double major in economics and political science.
Larry proudly served in the Air Force during the Vietnam War, at a remote-duty radar station at King Salmon Air Force Base, Alaska.
For more than 40 years, Larry worked extensively in and on behalf of the pest control industry. He founded Westside Pest Solutions in 2006, along with his son, Larry Jr., who continues to proudly operate the company.
In 2018, he served as president of the Minnesota Pest Management Association (MPMA) and was known for his deep industry knowledge and insight.
He took a deep interest in his customers, many of whom became lifelong friends and acquaintances. Larry truly enjoyed working and helping people with their problems, often answering customer calls at all hours of the day.
Larry enjoyed his family, fishing, reading, agate hunting, deer hunting, visiting his monther on their family farm, grilling and was an avid BINGO player- once winning nearly $1,000 on a Coverall jackpot- and always having fun, even if losing.
He is survived by his wife of 48 years: Janette; son: Larry Jr. (Jenny Silgen); mother: Juanita Rufledt; younger brothers: Daniel (Barb), David (Nancy) and Roger; sister: Marlene (Tim) Olson and other family and friends.
He is preceded in death by his fother: Howard; grandparents: Ephraim and Myrtle (Durand) Bitney; Herman and Ella (Gorton) Rufledt.
Larry will be greatly misse and remembered for his friendship, generosity, big heart and wry humor. He made everyone around him feel important and appreicated. He was there for you, no matter what.
A private family service will be scheduled at a later date. Memorials in Larry's name are preferred to the Minnesota Department of Natural Resources (DNR) via their Furture Forest Fund.