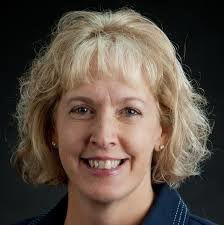 Diane L. Marcyjanik, age 57, passed away unexpectedly on Monday, April 13, 2020 at MCHS Bloomer. She was born March 29, 1963 in Blairsville, Pennsylvania to Lester and Dorothy (McDonald) Bogdanski. Diane served with distinction as a Registered Nurse while on active duty in the United States Air Force serving at the rank of Captain from 1989 until the end of 1994. Diane met her husband of almost 30 years and love of her life while stationed at lackland AFB Texas marrying Tony Marcyjanik on December 24, 1990. She was a registered nurse and was a professor at the University of Wisconsin, Eau Claire College of Nursing. She was a member of numerous professional organizations and earned her masters in education and a Ph.D. Diane enjoyed taking walks, riding bike and swimming. Her greatest joy was spending time with her family, her dog and her friends.
She is survived by her husband: Tony of Bloomer; children: Ryan and Amanda both of Bloomer; siblings: Rick (Cheryl) and Darlene Bogdanski, both of Pennsylvania; numerous other relatives and friends.
She was preceded in death by her parents: Lester and Dorothy.
There will be a memorial service celebrating her life after the restrictions on public gatherings has been lifted. Olson Funeral Home in Bloomer is assisting the family. Please keep the family in your prayers during this difficult time and reach out to them on our website: olsonfuneralhomebloomer.com