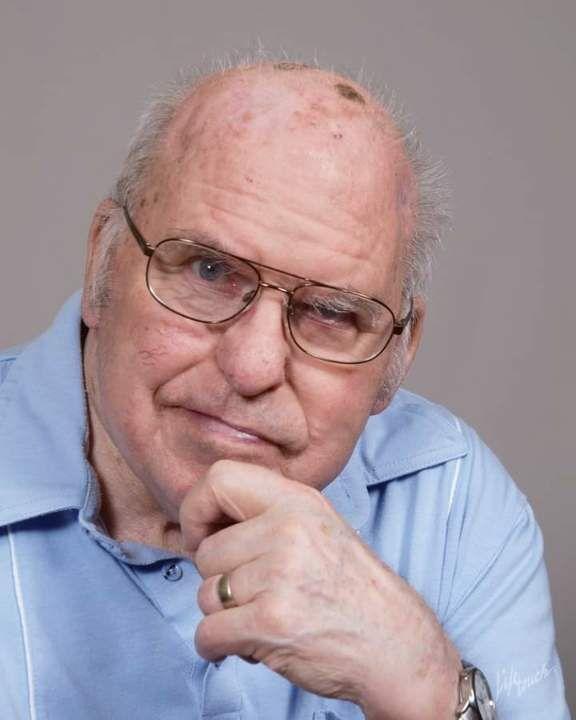 Theodore C. "Ted" Green, age 89, passed away at his home on Sunday, September 6, 2020. He was born on January 26, 1931 in Princeton, Minnesota and was raised by his mother and step-father, Arvid and Marie (Sabo) Green. He married Dorothy Anderson on May 16, 1953 in Milaca MN. Ted served in the Army National Guard and worked as a school custodian. He enjoyed listening to music, watching the Minnesota Twins and playing on his computer. He loved his family and enjoyed teasing his granddaughters.
He is survived by his wife: Dorothy of Bloomer; daughters: Laura Green of Cornell, Linda Green of Inver Grove Heights MN and Jerolyn "Jeri" (Mark) Stender of Holcombe; sister: Arlyss Johnson of Milaca MN; grandchildren: Crystal (Sam) Fankhauser of Rice Lake, Kelsey (Luke) Meyer of Cornell, Casey O'Connor of Chicago IL, Georgia (Cory Tirrel) O'Connor of Holcombe and Bailey O'Connor of Holcombe; great-grandchildren: Taylor, Harrison, Kylie, Evelynn and Lukah; numerous nieces, nephews, other relatives and friends.
He was preceded in death by his mother and step-father: Marie and Arvid Green.
Funeral services will be held on Friday, September 11, 2020 at 1:00 PM at the Bloomer Baptist Church with a visitation from 11:00 AM until the time of service at the church. Interment will be in the Bloomer Cemetery. Olson Funeral Home in Bloomer is assisting the family. Social distancing guidelines will be observed. Online condolences may be expressed at olsonfuneralhomebloomer.com. Memorials may be directed to the Youth Ministries Program at the Bloomer Baptist Church.