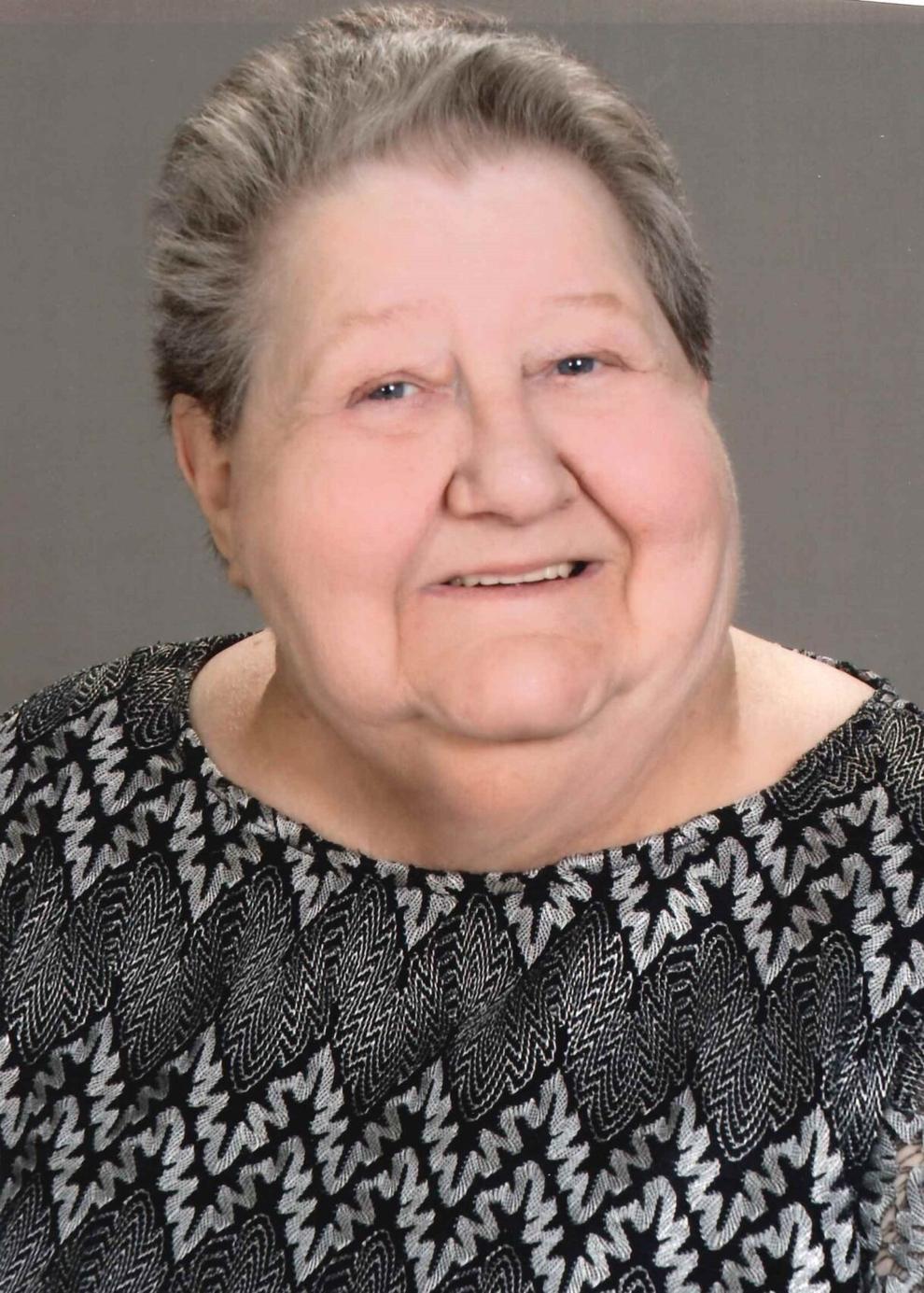 Barbara N. Ertolacci, 81, of Pulaski, Wis. passed away peacefully on Saturday, June 12, 2021, with her family at her side.
Barbara was born on December 2, 1939, in the Town of Sampson, Wis., to Charles and Nellie (Richardson/Severson) Adrian. She married Lawrence G. Ertolacci on November 8, 1958, in Chicago, Ill. Barbara (and Larry) owned and ran Barb's Hi Way Café in New Auburn for 18 years.
She especially loved family gatherings and spending time with her children and grandchildren. Family pets also held a special place in her heart. Barbara enjoyed making crafts spreading seasonal and holiday cheer and well wishes as she joyfully gave them away to family and friends.
She is survived by her son: Joseph (Annmarie) Ertolacci of Lincoln, Ark.; and her daughters: Doreen (Timothy) Khalar of Solon Springs, Wis., and Barbara (Jeffrey) Bohl of Pulaski, Wis.; and by her sister: Juanita (Robert) Tealey of Chippewa Falls, Wis.; and sister-in-law: Betty Severson of Oakhill, Kan. Also by eight grandchildren; and seven great grandchildren.
She was preceded in death by her parents; her husband: Lawrence; and siblings: Margaret (Hans) Severson, Beatrice Severson, Gertrude (Milton) Waterhouse, Earl (Betty) Severson, Oscar (Carol) Severson, Charles (Marlene) Adrian, Leonard (Ann) Adrian, Maxine Sarauer, Patricia (Bob) Smutney, Keith Adrian and Darlene Adrian.
Mass of Christian Burial will be held at 10:30 a.m. Friday, June 18, 2021, at St. Jude Catholic Church in New Auburn. Burial will follow the mass at New Auburn Cemetery. Visitation will be held from 4-7 p.m. Thursday at Thompson Funeral Home & Chippewa Valley Cremation Services in Bloomer. A Vigil Service will conclude the evening visitation at 7 p.m. Thursday.
The family would like to thank Heartland Hospice for all they have done.
Thompson Funeral Home & Chippewa Valley Cremation Services in Bloomer is serving the family. To express condolences online, please visit www.thompsonfuneralhome.com.