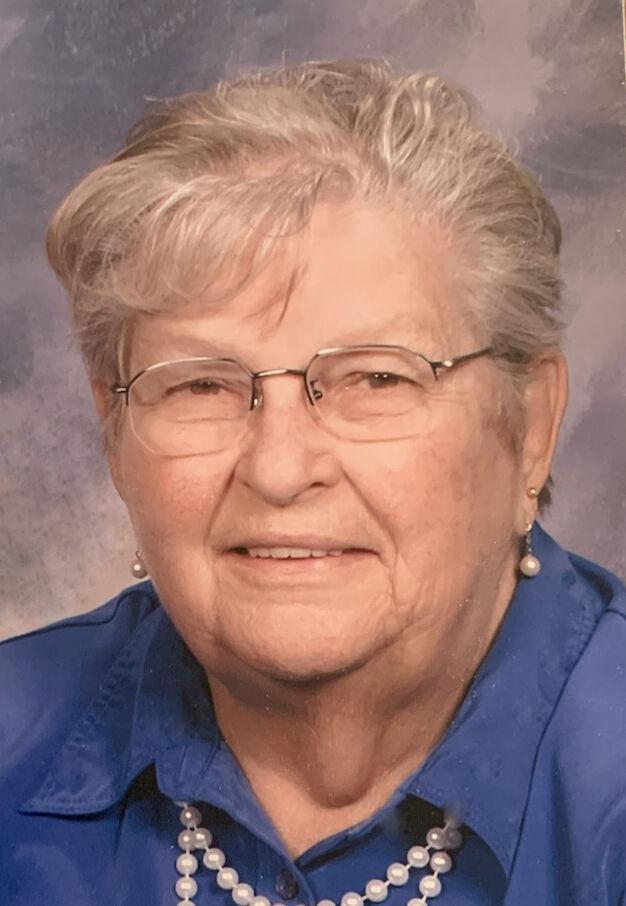 Carol Joy Vogel, age 87, passed away Friday, April 30, 2021 in the Cumberland Care and Rehab in Cumberland Wis. She was born October 4, 1933 in North Freedom Wis. to Floyd and Crystal (DuBois) Crawford. She married Henry Vogel on July 10, 1954 in North Freedom. Carol worked as a bookkeeper for Cellox Plastics, Reedsburg School District and Lone Oak Housing Authority in Chetek. In her free time she enjoyed baking, cooking, fishing, listening to Hank play music, playing cards and spending time with family and friends.
She is survived by her husband Henry; one son: Jack (Debra) Vogel of Baraboo Wis.; one daughter: Connie (Mike) Volcke of Minneapolis, Minn; two brothers: Gary (Jackie) Crawford of Baraboo Wis. and Jim (Sue) Crawford of Kentucky; grandchildren: Amberly Jane (Jeremy) Edwards and Danielle Vogel; 3 great-grandchildren; numerous nieces nephews other relatives and friends.
She was preceded in death by her parents: Floyd and Crystal Crawford; brothers: Robert and Dale; sister: Phyllis.
A private memorial service will be held on Friday, May 7, 2021 at 11:00 a.m. at the Olson Funeral Home in Bloomer with a public visitation one hour prior to the service at the funeral home on Friday. Private Burial will be in the NW Veteran's Memorial Cemetery in Spooner, Wis. Online condolences may be expressed at olsonfuneralhomebloomer.com.