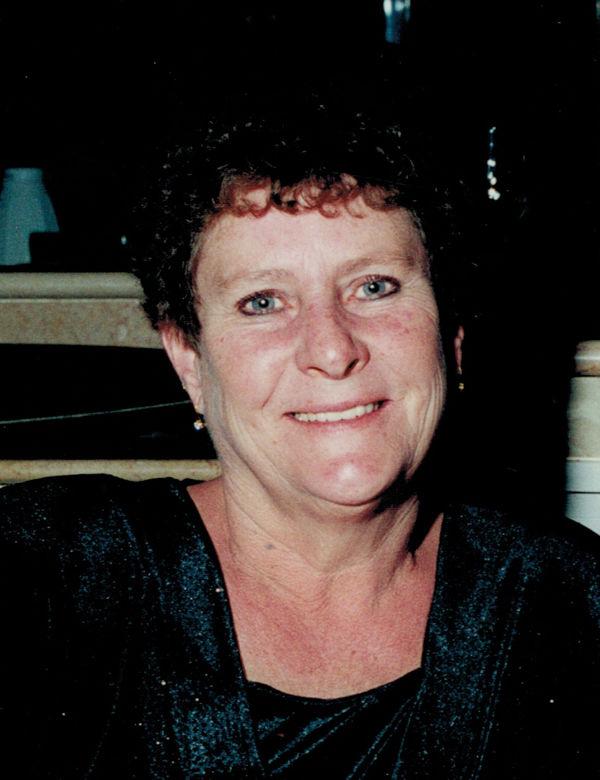 Sharon A. Hassemer, 75, of rural Bloomer, passed away peacefully on Thursday, June 11, 2020, at her home surrounded by her family and friends. She was born July 11, 1944, the daughter of Harold and Bernice (Geissler) Schindler.
On May 6, 1961, she married Richard Hassemer at Saint John the Baptist Catholic Church in Cooks Valley. Together they shared a full and happy life for over 59 years.
Sharon worked at Hetzel Care Center in Bloomer for over 20 years where she took great care in providing the residents homecooked meals. She enjoyed hearing about all the pursuits of her children, grandchildren, and great grandchildren. She was an avid gardener and loved spending many hours on her deck tending to her plants and flowers. Sharon loved playing games and was always enthusiastic to engage in a game of euchre or preferably a night at the casino.
Sharon is survived by her husband, Richard; daughter, Rhonda (Tom Roskos) of Iowa City, Iowa; son, Rick (Kelly) of Red Wing, Minn.; grandchildren, Morgan (Justin) Stroud, Ryan and Jordan Hassemer, Andrew Roskos, and Lexi Zach; great-granddaughters, Brixley and Chesney Stroud; four brothers, Dennis (Jean) Schindler, Delvin Schindler, Thomas (Karen) Schindler, and Roger Schindler; and by many nieces and nephews.
She was preceded in death by parents; her son, Chris; her daughter, Tammy; and her sister, Pam Schindler.
The family would like to extend their thanks to the staff of HSHS St. Joseph's Hospital in Chippewa Falls and HSHS Sacred Heart Hospital in Eau Claire. Also to St. Josephs Hospice for the care given to Sharon.
Graveside services will be held at 11 a.m., Saturday, July 11, 2020, at St. Paul's North Catholic Cemetery in Bloomer with Father Victor Feltes officiating. Visitation will be held prior to the graveside service from 9 a.m. – 10:45 a.m. at Thompson Funeral Home in Bloomer.
Thompson Funeral Home and Chippewa Valley Cremation Services is Bloomer is serving the family. Family and friends are encouraged to leave condolences online at www.thompsonfuneralhome.com.