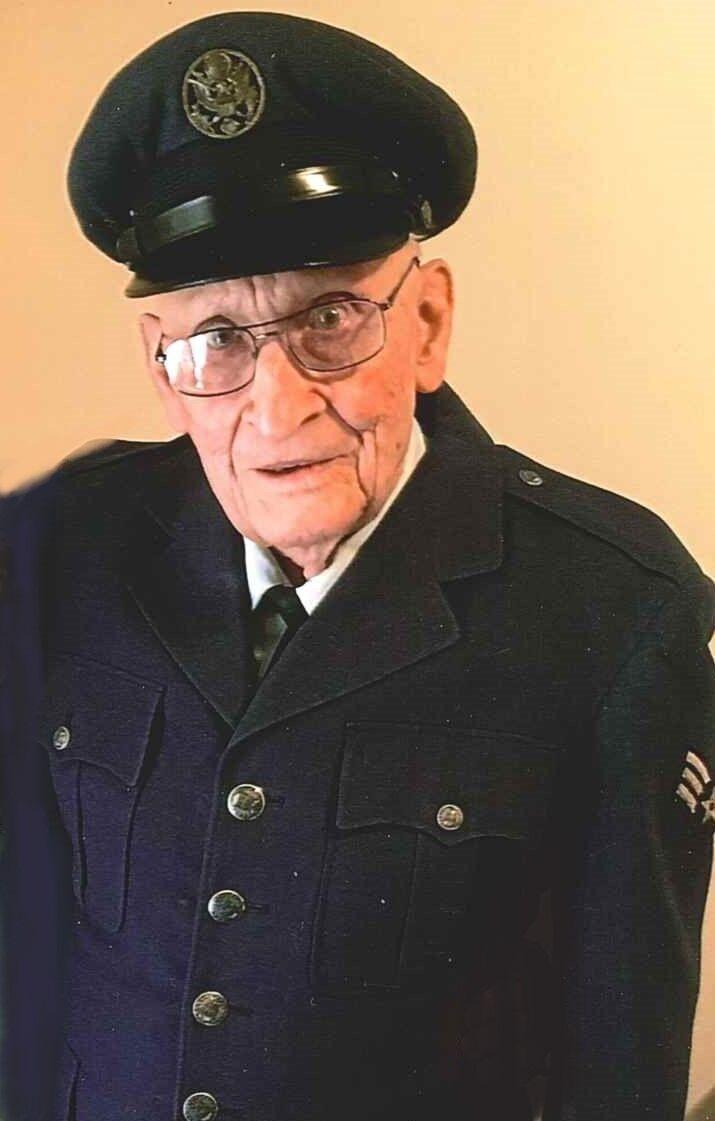 Raymond Clayton Hetchler passed away June 12, 2021 in Eau Claire. Raymond "Ike" Hetchler was born November 12, 1928, Cornell, Wisconsin to George Hetchler and Emma Secaur.
Ray graduated from Cornell High School and went on to achieve a college education at what is now the University of Wisconsin – Eau Claire. He then enlisted in the United States Air Force, stationed at Keesler Air Base in Biloxi. In 1952, Juanita Irwin traveled from Wisconsin to Mississippi to become his bride.
Ray's career was in electronics, beginning with training in the Air Force. He began his work experience on radar towers in northern Japan during the Korean Conflict.
After leaving the Air Force, Ray worked as an electrical engineer for Univac – Sperry Rand. His job assignments took him to Pennsylvania, Arizona, California, Indiana, New York and Minnesota.
He traveled to many places across the United States, to Mexico, and to Canada for education, for work, and for recreation. But he always returned to Wisconsin, which he fondly referred to as, "the land where the White Pine grows".
Retiring at an early age, Ray was able to pursue his many interests – hunting, fishing, camping, traveling with family, including taking his grandchildren on trips to the Western states. He was always "tinkering" and creating new things from old things. He also found lots of time to help others, including helping his daughter and her family on the farm.
Those who knew him always commented on his seemingly endless supply of stories.
His true loves were his wife, Juanita, his daughter, Katy, and his children and great grandchildren. He also loved hunting and being "out in the woods".
He was patriotic and very proud of having served his country in the United States Air Force.
He was preceded in death by his wife of 65 years, Juanita Irwin and his son-in-law: Daniel Forsythe. He is survived by his sister: Joy Webb; his brother: Walter Hetchler; his daughter: Kathleen (Katy) Forsythe; his grandsons: Nathan and Ryan Forsythe; his granddaughter: Therese (Tessie) Forsythe Hill (Randy), and great grandchildren: Oliver and Paige Hill.
A funeral for Ray and his wife, Juanita, who passed away in 2018, will be held at a future date to be determined with interment at the Veteran's Cemetery near Spooner, Wisconsin.
Chippewa Valley Cremation Services and Celebration of Life Center is assisting the family. Online condolences can be left at www.chippewavalleycremation.com.