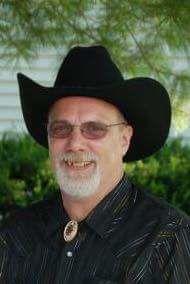 William L. "Bill" Pratt, 57, of Eau Claire, passed away Tuesday, January 21, 2020 at his home, surrounded by his loving family, under the care of St. Joseph's Hospice.
Bill was born July 31, 1962 in Eau Claire to Cleo Lane and Thomas Pratt, Sr. He graduated Chippewa Falls Sr. High School. He married Kristine Pake on March 10, 1995 in Eau Claire.
Bill is survived by his Wife, Kristine of Eau Claire; Daughters, Rebecca (Dustin) Monson of Bloomer, Jessica (Topher) McPherson of Eau Claire, Kaitlynne (Bobby Pahl) Pratt of Chippewa Falls; Grandchildren, Jacob, Abby and Connor Monson of Bloomer; Mother, Cleo (Jim) Lane of Bloomer; Brother, Thomas (Becky) Pratt of Chippewa Falls; Brother in Law, Bob Duval of Dresser; Father and Mother in Law, Robert and Lorraine Pake of Chippewa Falls; Brother in Law, James Pake of Chippewa Falls; his beloved Miniature Schnauzer, Willow, his extended work family at American Phoenix and many cherished friends.
He is preceded in death by his Grandparents, Leonard and Mary Jane Paulson, Father Thomas Pratt, Sr.; Sister, Mary Duval.
Bill was a long time employee of American Phoenix and Wausau Supply in Eau Claire. In his spare time he was always tinkering, especially with vacuums. He loved spending time camping in Lake Holcombe with his family and friends. He enjoyed watching classic movies, WWE Wrestling, NASCAR, and was an avid Green Bay Packer fan. He most cherished his time spent with his family and friends.
Bill's family would like to extend a special thank you to the University of Minnesota Masonic Cancer Clinic, Dr. Emil Lou of the U of M, the Cancer Center at Marshfield Medical Center-Eau Claire, and Dr. David Schifeling.
A celebration of life will take place from 12 noon to 4 p.m. on Saturday, January 25, 2020 at Chippewa Valley Cremation Services – Celebration of Life Center, 1717 Devney Drive, Altoona, WI. (behind Charter Spectrum.) Inurnment will take place at Prairie View Cemetery in Lake Hallie at later date.
Chippewa Valley Cremation Services – Celebration of Life Center has been entrusted with arrangements. Online condolences can be left at www.chippewavalleycremation.com