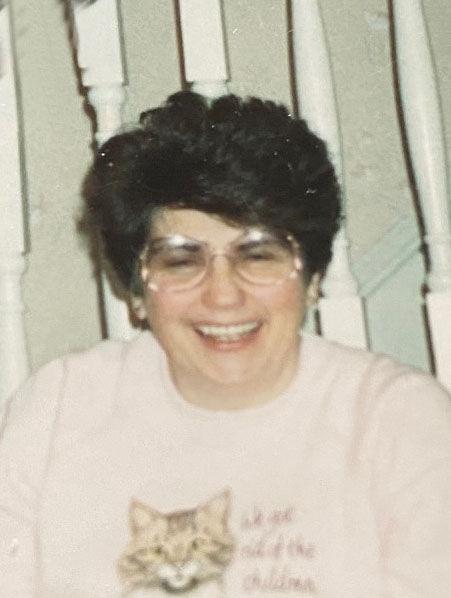 Theadora (Clough) Metza, 79, of Bloomer, passed away on September 16, 2022, at Meadowbrook in Bloomer.
Thea was born on November 3, 1942, in the Town of Ludington, Eau Claire Co. to Theodore and Gwen (Johnson) Clough. She attended and graduated from Bloomer High School with the Class of 1961. She had many fond memories of her high school days and was honored to be the Homecoming Queen of her class.  Thea married Larry Metza in December of 1961, and the couple had two children: Lisa Metza (Peterson) and Paul Metza.
Thea loved to cook and worked in several restaurants and supper clubs throughout her working years.  Her favorite job was cooking at the Renegade.  It was there that she began making her homemade pies.  Thea would go on to be somewhat of a pie lady! Thea was very proud of her reputation of homemade pies, and that popularity led to her own pie shop, "Grandma Thea's Pies."
Thea was quite a character; she loved nothing better than to laugh and tell a great joke.  Even during her later years at Meadowbrook Nursing home, she was somewhat of a "cut up" and kept the staff entertained and laughing!  Thea also enjoyed reading, crocheting and spending time with her cats.
Thea was preceded in death by her parents: Theodore and Gwen (Johnson) Clough; her husband: Larry Metza.  Thea is survived by her children: Lisa Metza (Peterson) and Paul Metza; grandchildren: Savannah Peterson, Zachary Metza, Meg Peterson, Kadie Metza, and Nicole Metza; and her cat, Charlie.
It was Thea's final wishes for cremation with no funeral.  Thea would rather you honor her memory by a smile and enjoying a piece of pie!  Thea's ashes will be kept in her home that she loved and found so much joy in.
Olson Funeral Home in Bloomer is assisting the family. Online Condolences may be expressed at olsonfuneralhomebloomer.com.