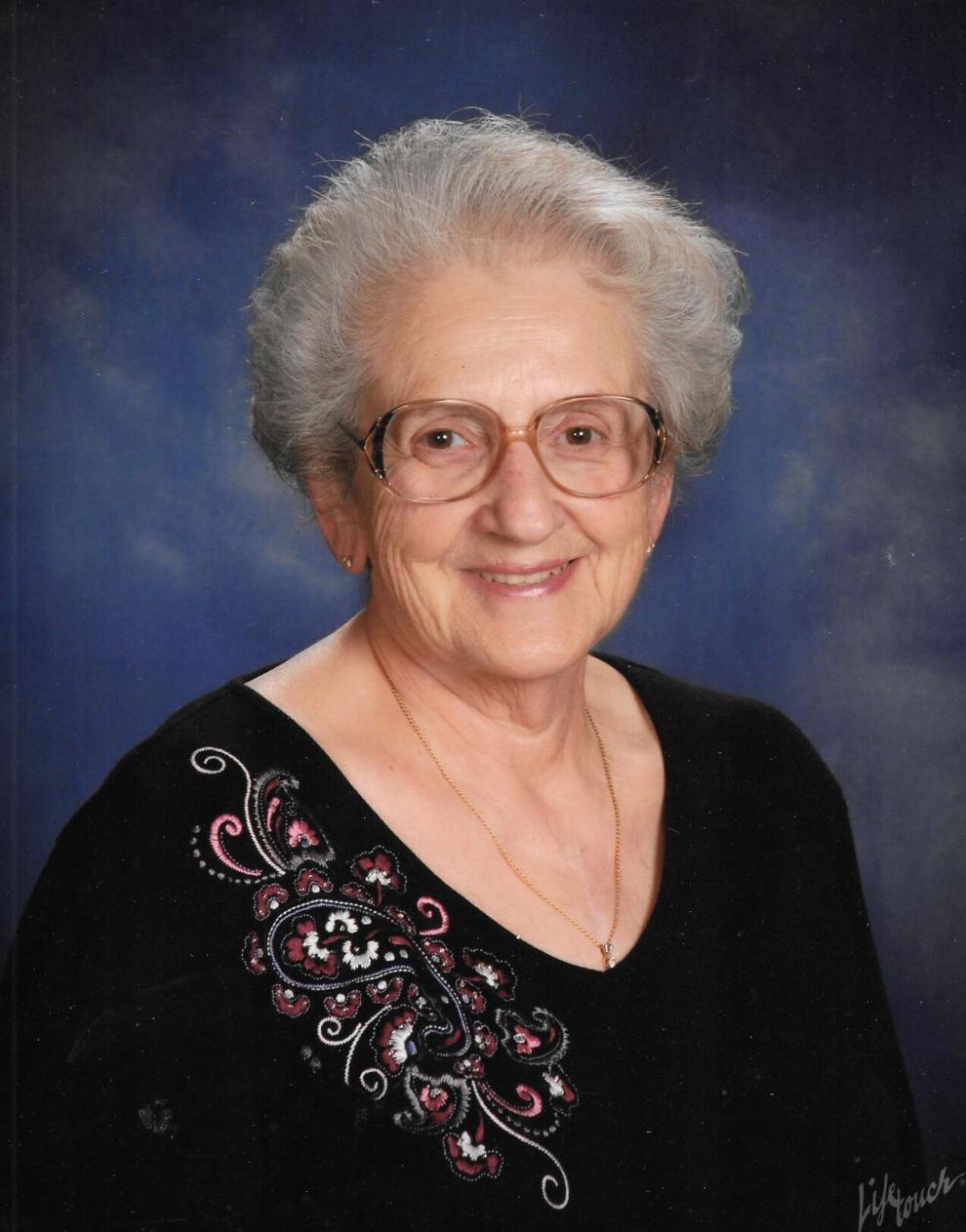 Gretchen Ann Lyons, 89, of New Auburn, Wisconsin, passed away peacefully on September 15, 2021.  She was born in New York, married David Lyons and moved to Santa Barbara, California. Gretchen lived there for over 50 years. In 2015 she moved to New Auburn, Wisconsin.
Gretchen was born in Syracuse and was adopted by Clarence and Marjorie (Williams) Johnson of Schenectady, New York.  She had one brother Alan Winthrop Johnson.  Gretchen graduated from Albany Medical College in 1954 and worked as a nurse in New York and California. She worked her way up to eventually becoming the director of nursing at Samarkand Hospital & Retirement Home. After retirement Gretchen traveled and worked as a volunteer at Goleta Valley Hospital in California. In Wisconsin she enjoyed spending time with her family, playing Canasta, Scrabble and cutting squares for quilts at the Lutheran Church in Sand Creek, Wisconsin.
Gretchen had two children: Daniel (Lori) Lyons of New Auburn, Wisconsin and Susan Perron of Pinckney, Michigan.  She has eight grandchildren: David and Ryan Perron of Santa Barbara, California; Alex, Jean (Mike) Turk, Jessie, Colton, Jamie, Julia Lyons and three great grandchildren, Arthur and Alethea Turk, and Jeana Lyons all from Wisconsin.
No Services will be held.Thompson Funeral Home andChippewa Valley Cremation Services in Bloomer is serving the family. To offer online condolences please visit, www.thompsonfuneralhome.com.