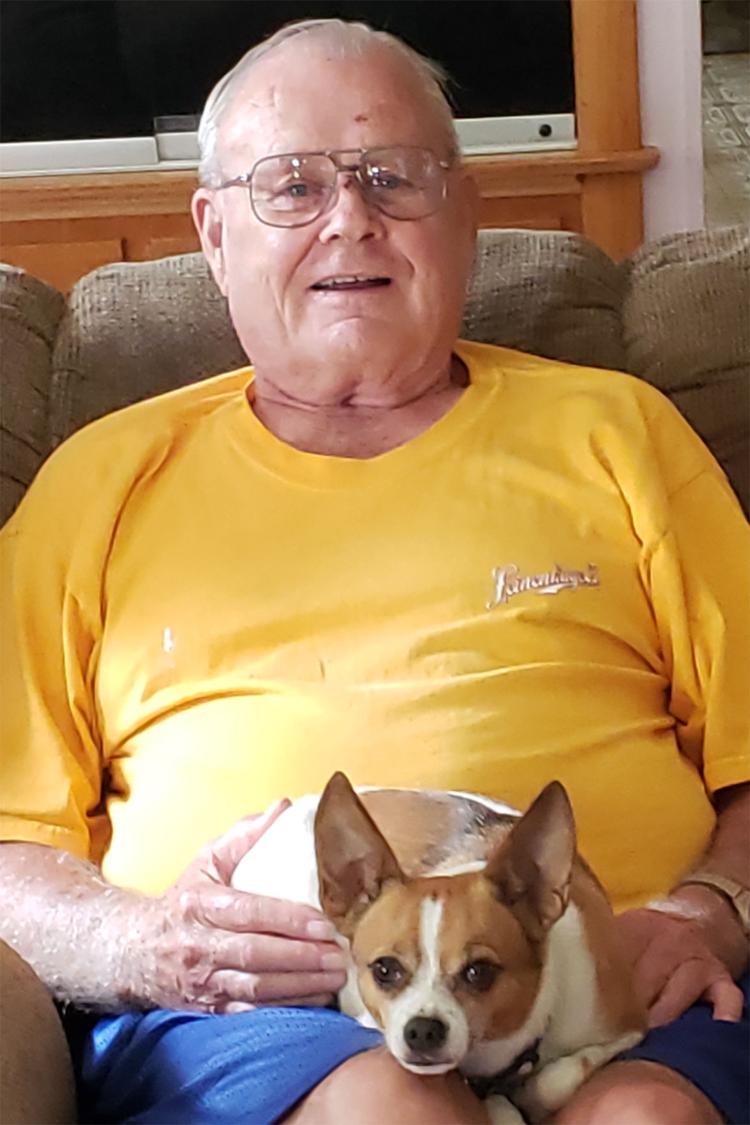 Gerald L. Geissler, 82, passed away Wednesday, March 25, 2020 at his residence.
He was born July 7, 1937 in Tilden, Wis. to Richard and Leona (Bischel) Geissler. He attended St. Peter's Catholic School in Tilden. He married Karen Baker on November 3, 1962 at St. Patrick's Catholic Church in Eau Claire. Karen preceded him in death on December 7, 2009.
Gerald is survived by his Children, Randy (Peggy) Geissler of Eau Claire, Lynn (Jeff) Bremness of Chippewa Falls, Sherry (Brian) Petrich of Chippewa Falls, Rick (Kelly) Geissler of Texas, Kari (Mike) McDonald of Barron; Grandchildren, Danielle, Katerina, Brandon, Trenton, Grace, Mackenzie, Ariella, Aalayah; Siblings, Larry (Julie) Geissler, Richard Geissler both of Tilden, Joni (Ronald) Bischel, Pat (Ronald) Lueck both of Bloomer, Doris (Ronnie) Herrick of Chicago, Il and many nieces and nephews.
Gerald worked for Uniroyal Rubber Company for 27 ½ years and retired from there. He then earned his CDL and drove truck for several companies in the Chippewa Valley. He was an outdoorsman and especially enjoyed cutting wood, mowing lawn, working on the family farm with his brothers, hunting and fishing. He had a passion for spending time with his grandkids, and always looked forward to taking them on four-wheeler rides. Gerald was appreciative of automobiles and had a small collection of his own vehicles in pristine condition. Although, his true enjoyment came from taking care of his great grand dog Pee Wee.
He was a member of the St. Peter's Catholic Church and the Catholic Order of Foresters.
Gerald lost the love of his life when Karen passed away over ten years ago. He often said he could not wait to be with her in Heaven. We can all take comfort in knowing that he and Karen are now dancing to all kinds of polkas and waltzes together.
Due to current circumstances, a private service will be held. Burial will take place at St. Peter's Catholic Cemetery in Tilden. A celebration of life will be held at a later date.
Thompson Funeral Home and Chippewa Valley Cremation Services of Bloomer is assisting the family with arrangements. Online condolences can be left at www.thompsonfuneralhome.com